Overview
Our ebony series was an instant success. Players have loved the beauty and individuality of striped ebony. Each guitar is an original piece of art. The pairing of striped ebony with a solid sitka spruce top has very striking appearance. The contrast between the light spruce top and the rich ebony back and sides is very pleasing. The abalone rosette really sets everything off. Not only are players are in love with the looks, they also love the sound this guitar produces. The 180 series has a wide-open sound, thanks to the spruce top. With rich clear harmonics and a great tonal range, it is no wonder this series was met with instant success.
Specs
TOP WOOD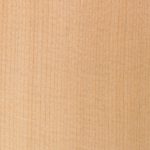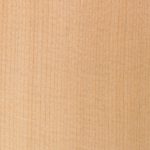 Sitka Spruce is the most well-rounded tone wood and is used on more guitar tops than any other wood. This is due to the tonal qualities and sonic projection of spruce. It has a nice even tone and does not accentuate any frequency above another in an overpowering way. Spruce also has a strong attack and does not get muddy at high volumes. This makes it a very versatile wood and makes those players with soft touches sound great and people playing with other instruments cut through the mix.
BODY SHAPE The auditorium body shape is probably the newest body shape for acoustic guitars. The auditorium takes elements that players love from various other shapes and combines them into a single body. The sound will be slightly different than a dreadnought and will scoop some of the mid range but it maintains the full dreadnought sound. It has a skinnier waist, much like a grand concert. This allows the guitar to rest lower on a player's thigh when sitting down and does not put as much strain on the shoulder. It's not hard to see why auditoriums have gained popularity so quickly.
ELECTRONICS
I ran into a total surprise Christmas eve at Guitars and More in South Jordan, Utah. I am a keyboard player by trade but love all things guitar, especially guitars that sound great, look cool and guitars that allow me to get around on, to play better than my skill level should allow. I penned this later that night:
Today was my day to decide on the replacement for my recently deceased Taylor 314ce. THAT turned out to be easy. I just had to buy Teton Guitar's STG205CENT. It's an amazing guitar to feel, hear, play. It is the guitar with which to replace Taylors seminal Grand Concert 314ce. I needed the C (cutaway) and the E (electric).
But in the process I was introduced to another guitar, one of Teton's (as of December, 2015) two Parlor models, the STP180DVB.
Its looks grab you first: a long narrow body with its (largely illusory in size) sound hole, the clean sitka top and an almost (do I dare say) ebony-dark rosewood fingerboard that appears eminently playable. The neck is topped with traditional tuners and headstock.
That'd be awesome enough at its price!
When it comes off the wall, the fun really starts. Beautifully figured EBONY laminates (I know, but hold on, stick with me here. It'll be worth it) with sides and back as gorgeous as any exotic tonewood you can find in a South American, African or Asian rain forest.
In a word: Stunning.
I asked you to hang with me through the dreaded "L" word a minute ago and here's why.
True, guitars with laminated sides and backs almost invariably refuse to "sound" as good as their solid brothers (or sisters). Now, bonding technology has come a LONG way toward making laminates better – tighter and more consistent. Even so, layers of space-age adhesives just should not sound as good as solid wood. Sitka tops and the like cannot make up for the tone losses that normally accrue across the tone spectrum when sound waves meet and are modified by, well, glue.
But meet this grande Teton!
I was A/B-ing Tetons for my "Replace the Taylor" competition when this non-electrified guitar with no cutaway ended up as an unscheduled non-combatant.
If that STP180DVB had been equipped with a Fishman, it could've moved in with me as easily as the awe-inspiring solid-walled-and-backed 205GCE. In loudness and in the soon-to-be-famous delicious Teton tone — a blend-with-clarity-and-articulation soundscape and otherworldly acoustic sustain, this Parlor Teton succeeds beyond all of my (and, I'll bet, your) most hopeful expectations.
In many respects, the middle and upper mids blend like far more expensive acoustics (like Taylors). Plus, rather than the honking, barking or just unpleasant side-effects that can be hallmarks of non-solid-backed guitars, mid and upper mids are smoothly overtoned and add nicely to the round clear lower range and add up to a drop-dead-gorgeous overall blend.
The very best part was that I could really play the STP180DVB. I could do things on that neck that I have stuggled and struggled with. I could fingerpick very cleanly and without my usual loss of tone and, come to think of it, I still could play loud enough to work between louder passages. Really playing it hard and flat picking will amaze you. The tone gets better and better and sounds beautiful without ANY fret buzz (I assume it was a factory setup) and projects so well that it competes with many a Gibson jumbo I've played.
Listen, you have to test-drive Teton's STP180DVB yourself. To my eyes, hands and ears, like so many of Teton's acoustics, it's an incredible value and one that is highly playable at any skill level and sounds as big-timey as any of the big-timey acoustics that start with T or M. The bonus is that they are absolutely beautiful.
Try out this model.
Just don't buy THIS particular guitar at Guitars Drums & More. Why? Because I really, really, really want it. I had to buy that Taylor-replacing-at-a-fraction-of-the-cost 205 AE and I'm low on cash right now.
On the other hand, at the price point of these Teton masterpieces, it won't take long until I put together the bucks for that STP180DVB Parlor acoustic. It's MINE.
-KT Dopp, Sr.