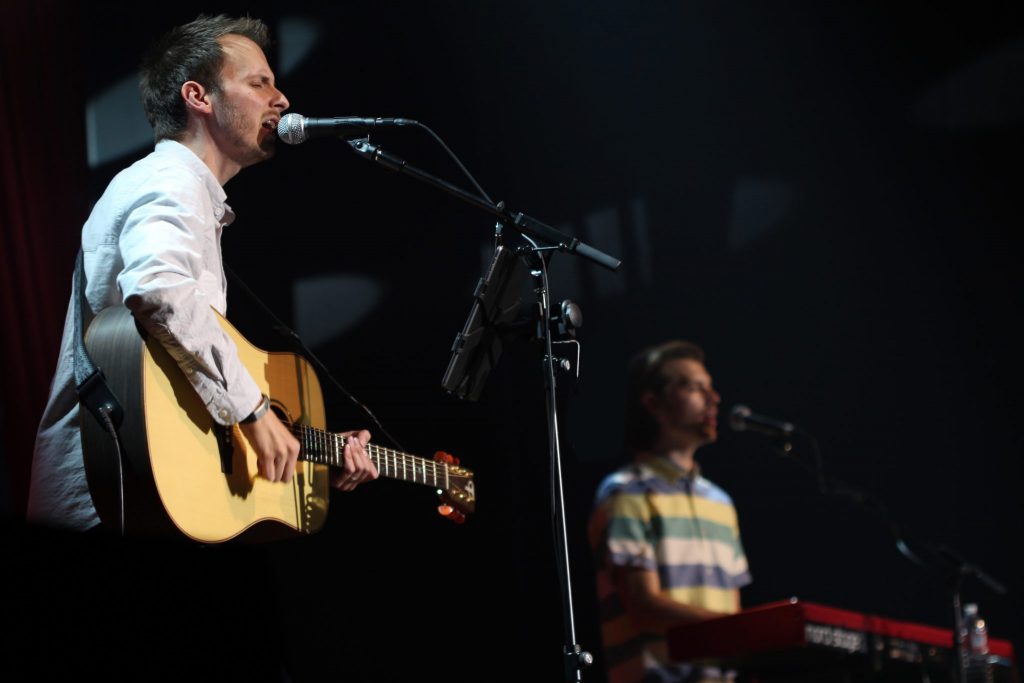 Chad Truman
• Plays the STS155CENT Teton Guitar and TT05 Teton Ukulele
• From Nashville, Tennessee
I'm so grateful to be a member of the Teton family. It's a cool feeling when I go into a guitar shop and the owner says "Hey! You have a Teton, I really like these guitars!" The Teton name is spreading like wildfire! And more than that, it's association with QUALITY is spreading too. Quality sound, quality people. That's Teton!
Ben Truman
• Plays the STS150ENT and STB130FMCENT Teton Guitars
• From Nashville, Tennessee
I believe finding soul is an integral part of our human experience, and that's especially true when it comes to songwriting. When I see the Teton Range I find a little bit of that soul. The beauty, the solitude, the steepness of the climb… They all represent that important self-discovery. Fittingly, that's also what I feel when I play a Teton acoustic guitar. It's the perfect companion in my on-going attempt to find the soul of the song I'm creating. As you dig deep to pull out just the right chord, just the right melody, or just the right word… these beautifully-crafted guitars make sure that every little bit of emotion you have dared to pour into those strings will resonate like a song echoing in the mountains.

Teton is the perfect name for these guitars… And these guitars are the perfect fit for me.
Truman Brothers is an alternative-pop duo from Nashville, Tennessee, made up of brothers, Ben and Chad Truman. The group formed in Provo, Utah, where they won the student-voted Battle of the Bands two years in a row at Brigham Young University.
Following their success in Utah, the brothers began to tour across the United States, sharing the stage with such artists as Imagine Dragons, Kelly Clarkson, David Archuleta, and Diamond Rio.
The music of the Truman Brothers has appeared on four different Billboard-charting albums. Their debut album, Hold On To Love, was released in 2009, followed by their EPs, Somewhere in Between and Dukes of Delmont.
In addition to their work as a duo, Ben and Chad are also members of the the award-winning Christian music group, Nashville Tribute Band. The Truman Brothers are honored to have been endorsees of Teton Guitars since 2012.