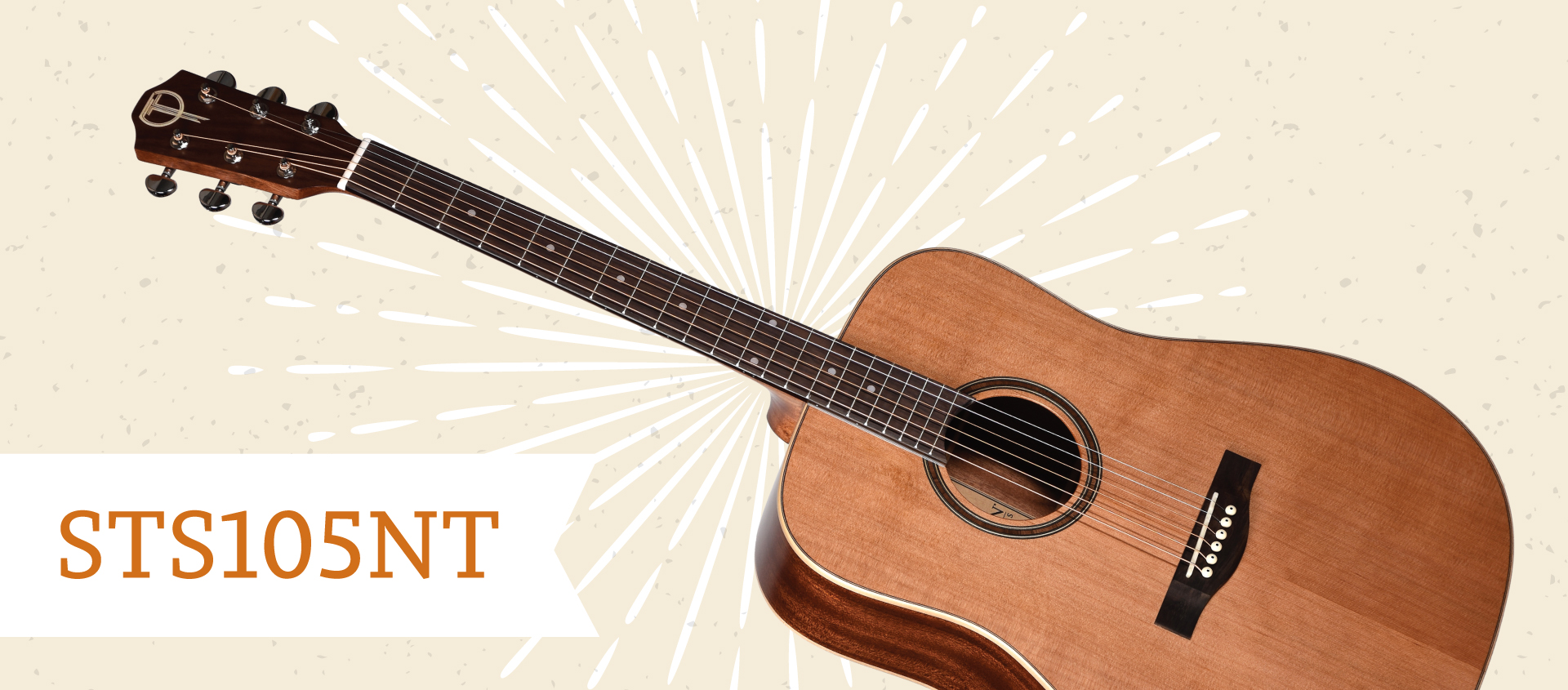 I guess I should back up just a moment from the blog title. The STS105NT was not Teton's first guitar. We actually had four models before the STS105NT. The original four Teton Guitars were all classical. What was so special about the STS105NT was that it made people pay attention to us. This guitar was the first one that made people say, "What was the price again?!?"
We were able to offer a guitar that sounded way above its price range and looked great. Of course, the classicals were the same way, but the classical market is tiny compared to steel string. Also, classical traditionalists were not interested in Teton classicals. The classicals have always appealed to jazz artists and students.

Back to the STS105NT. We approached the factory about making a steel string model but they were not able to make one because they didn't know how at the time. We spent time working with them and supplying information to help produce a steel string model. It took almost a year before our first prototype came in. It was a wonderful first attempt, but too many parts of it felt more like a classical guitar instead of a western steel string. We had them make some additional alterations to have the guitar fit better into the US market. By this time, the factory had their process down and only had to make adjustments to make the guitars feel and sound like guitars that an American consumer base was searching for.

Our first run of the STS105NT were ready just in time for NAMM 2011. At that show a trade magazine came by our booth and tried a Teton. When they did a NAMM recap they featured the STS105NT and said that Teton was making the best affordable guitar available! Just like that our name was out there and people started to pay attention to us. From there it has been a beautiful journey… just like climbing to the peaks of the Tetons themselves.

– Ben
Please send questions or comments to ben@tetonguitars.com