A conversation with Michael Palmisano, founder of Guitar Gate and Youtube star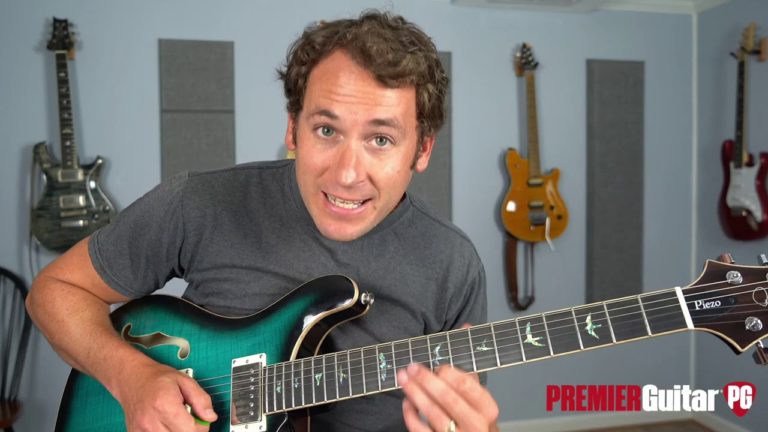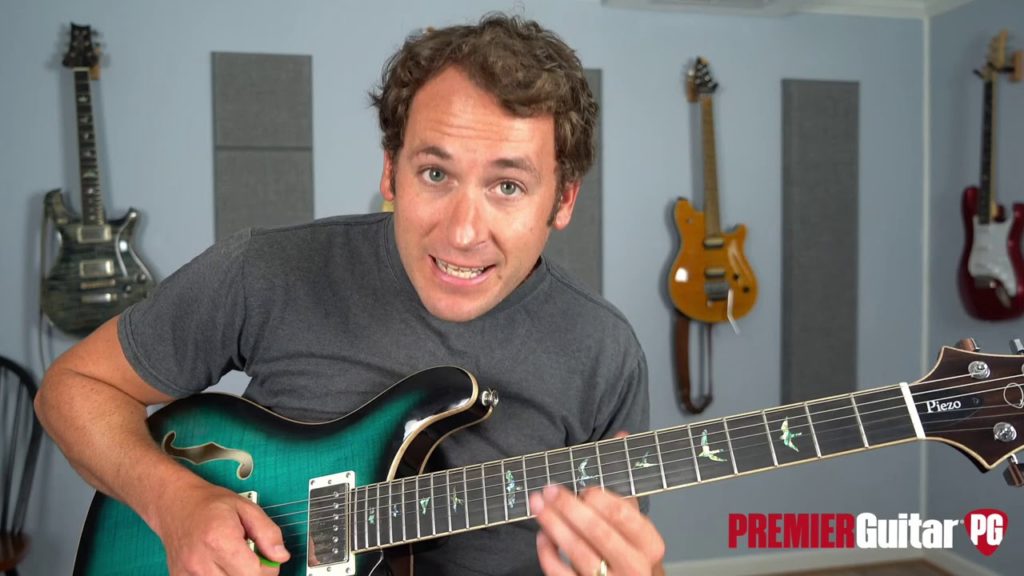 A few days ago I was lucky enough to hop on a call with one of my idols, Michael Palmisano. His name may not be immediately familiar, but you'd immediately recognize him from hundreds of Youtube videos titled "Guitar Teacher Reacts… ." It was an opportunity for me to hear his story and geek out over some extremely talented musicians together.
Michael exemplifies the type of brand that we aspire to be. While his online guitar classes, Guitargate.com, and his youtube channel, Guitar Gate, are means to survive and support his family, there is no doubt that Michael is in it for the music. For this reason, Teton Guitars and I couldn't help but get in contact with him and learn more about the incredible work he is doing.
Background
Entering the music industry in a rough patch, Michael, along with many other hopeful hired-guns, graduated from G.I.T. into a paid musician drought. The early 2000s music ecosystem was changing and studios didn't have the money to hire musicians like Michael to hop on tracks. Despite the adequate reason for abandonment, Micheal found other ways to keep the music going like forming a wedding/corporate band and teaching. 
It wasn't long into his teaching career that Michael discovered his love for educating, and if I may sidebar for a minute, thank goodness! Those who've had the pleasure to watch his youtube videos, or join his online classes, have immediately discovered Michael's innate talent for spreading the magic of music. You can't help but want to grab a guitar and join Michael as he celebrates the instrument and its players. Naturally more teaching opportunities developed and he found his living in that avenue.
Married with children, Michael again faced another challenge to keep his musical career alive. With only so much time in the day to teach and gig, Michael was reaching his ceiling and it was placing limits on his growing family's plans. In true Michael fashion, he found another way and scaled his business, GuitarGate.com. In 2013, Michael shared how he went all-in online. It was a risky move that strayed from the previous decade's typical life but ultimately began to pay-off. In 3 years he was able to stop teaching and turn fully online, and a year later no more gigging. The business grew, but this didn't come without wear and tear on the soul.
The Spark
Come 2019, Michael, as he tells it, is "burned out." At this time, some friends invite him to a concert that's coming through town. The show was Dead & Co. and John Mayer had stepped away from his own touring to join the band. Blown away by the performance and the significance of a major pop-musician stepping away to tour with this cover band struck him. It was a reminder of the pure reason for playing, a greater purpose away from the constant commercialization of the art. Inspired, he headed home and recorded one of the first Guitar Teacher Reacts videos.
Quite rapidly these videos grew across youtube, gaining tens of thousands to hundreds of thousands of views per video. Viewers began submitting song requests and Michael listened. He'd post his own celebration for the music with his guitar in hand, dissecting the song alongside the viewers as they played it themselves. This is where we found Michael, stumbling across one of his videos on youtube it was impossible for us not to grab our guitars and jam along with him.
What really hit home for us in our discussion is the goal of helping people pick up their guitars and play. The joy, healing, understanding, and all the incredible feelings that come from playing guitar are needed by people across the world. We join with Michael in a sincere effort to persuade all people to pick up a guitar and play. If you too are feeling burnt out, we recommend checking out Michael's channel or signing up for his classes, he is a fantastic resource for getting you out of that rut. As always, you can find Teton Guitars for a guitar that breeds inspiration and creativity. Now get playing!
Keep Strumming,
Joshua