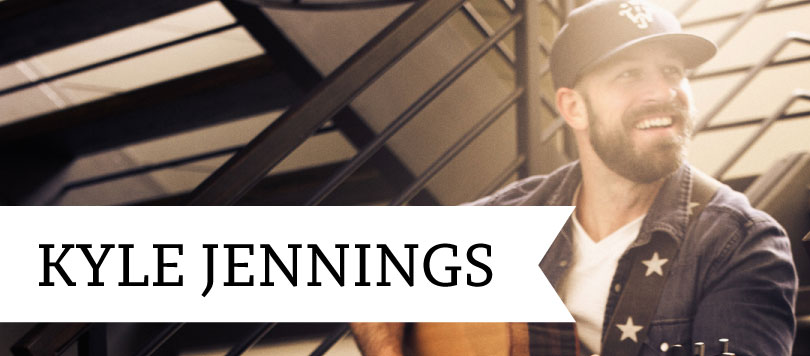 When I'm feeling a bit sad, I love to scope out Kyle's Instagram and the photos he posts of his dog, Stanley. While we haven't met in person yet, it's always fun to chat with Kyle via phone and text. Learning more about him was also really cool and I love when I can ask the questions I've been wondering about myself. Learn even more about Kyle here


-Jenn (send questions or comments to team@tetonguitars.com)
Anyone who follows you on Instagram knows how much you love your 4 legged buddy. What is the best thing about dogs?
For me it's their playful nature and unwavering, endless supply of unconditional love, loyalty and companionship. I think humans can learn a lot about the devotion we receive from canines. It doesn't matter what you make, what you drive, what you wear, the size of house you live in, who you hang out with, what type of social class you fit into or where you ate dinner (unless you bring some home for them of course). It's as genuine, authentic and organic of a fidelity as there is. They are special creatures. Truly man's best friend.
Tell us about starting a career in hockey and then shifting to music.
I still consider hockey my first love. Nothing beats being on the ice. I still try to get out there every chance I get. I wanted to be a professional hockey player as far back as I can remember. During my junior hockey years, I racked up a few bad concussions, and that was my segue to music. I moved to Nashville shortly after.
Do you prefer to write new music alone or with a team?
There are pros and cons to both. Co-writing is great because you have the luxury of filtering your ideas through someone else, collaborating with them and refining contributions to get a better product. It's all about chemistry though. When you really vibe with someone, co-writing is great! When you don't vibe… it can be quite a wrestling match. Solo writing is both fun and rewarding, but at other times, frustrating and challenging. Creating music and songs is a special and intimate thing and it's hard! Some days you can't move the pen fast enough… and sometimes it's like walking in the dark.
Tacos or Pizza?
Yes! Both! What an awful decision to force onto someone! You monster! I love extra spicy tacos and Hawaiian pizza.
Is your family musical?
My grandparents on my dad's side were both musical. My dad played the accordion for about 20 minutes when he was a boy but I don't think that lasted long. My grandmother was a fantastic singer and even recorded a few records. My grandfather was quite talented and played everything (guitar, piano, fiddle). As a young boy I remember him playing the fiddle for us. He gave me the money to make my first record. What I wouldn't give to have started music earlier and been able to share it with him.
Where did your love of country music come from?
Definitely my parents. It's all that was in the house. There was a pretty extensive vinyl collection that included; Dolly Parton, Ronnie Milsap, Johnny Cash, George Jones, Conway Twitty and Loretta Lynn, among others. We watched Hee Haw religiously and loved the award shows. On Sunday mornings we'd listen to Hymn Time Country Style… a local radio program that broadcast a variety of christian and classic country music, and like clockwork immediately following that, we'd listen to Bob Kingsley's American Country Countdown.
You travel a lot between Tennessee and Michigan. Which state do you like more?
Michigan, hands down. Tennessee and Nashville are great places but I'm a backwoods, midwestern Michigan country boy to the core. I love the climate, the culture, the geography… and the outdoor recreation (camping, hiking, hunting, swimming) is second to none. There are a ton of unique bodies of water to explore… from inland lakes, to the great lakes, and as someone who pretty much grew up on frozen ponds, I love the hard winters and snow and ice that Michigan provides. There's nothing more beautiful to me than winter scenery. If I never saw another palm tree I'd be just fine. Now a sunrise on a cold winter morning, when the dawning sunlight illuminates the snow-covered landscape; steam rising off the earth and the beams of light weaving in and out of the trees… to me, that's the best.
You're stranded on a deserted island with only a boombox and 5 cassette tapes. What are they?
Another extremely unfair question! Straight off the top of my head…
KT Oslin – 80's Ladies
George Jones – Greatest Hits
Journey – Greatest Hits
Billy Joel – Greatest Hits
John Anderson… anything
Do you think physical media is dead?
Oh yeah. Toast. There will probably always be small groups who collect compact discs, cassettes, and vinyl. As far as the conventional format for music distribution, I don't think you'll see it in retail spaces much longer. Two things are happening here… 1) The dwindling demographic who still purchase physical media continues to age and becomes smaller and smaller. 2) Record companies continue to move towards the digital subscription stranglehold as the exclusive means for the consumer to access music and the hard copy album will eventually become a relic.
If you could meet any present day musician, who would it be?
I'm not sure by, "present day musician", if you're referring to someone active and mainstream right now… or any living artist. Any living artist, I'd say Billy Joel or Steve Perry. Present day musicians, I'd say Chris Stapleton or Luke Combs.
Which venue do you see yourself playing in the next 5 years?
I got a call recently to play a housewarming party. I'll probably take that gig if they haven't already hired someone else. (laughs)
I've always dreamed of playing the Grand Ole Opry and The Ryman Auditorium. It would be cool to get to play my grandfather's guitar, on the Opry, with my folks in the audience. Lately my focus has been on writing and making music, so playing certain venues hasn't been on my radar as much, but, maybe someday…