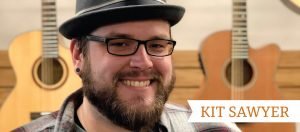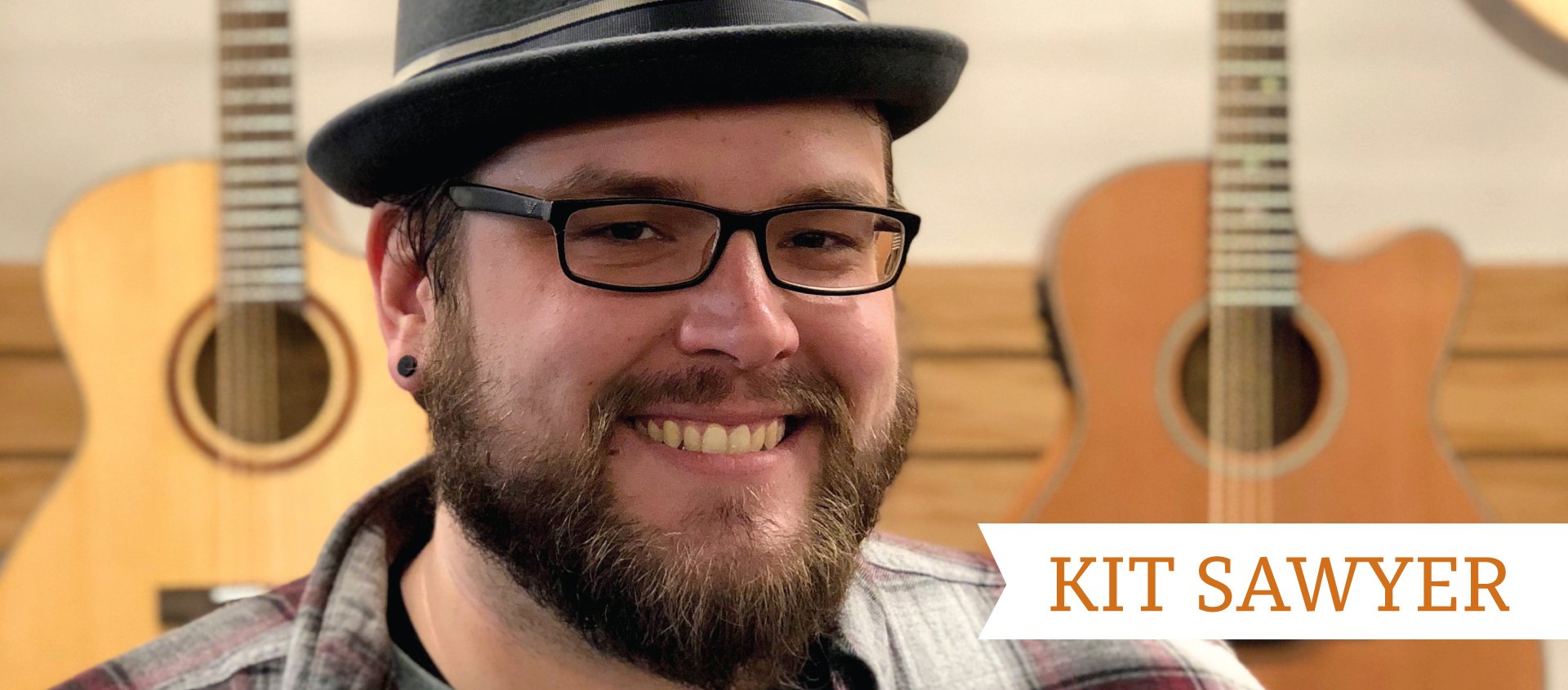 – If you could only eat 1 food group for the rest of your days, what would it be?
Definitely dairy. I couldn't live without cheese. What else goes with ALL the other food groups? Put cheese on everything.
– Who are your biggest musical influences?
When I started college, I discovered Pearl Jam and was forever changed. I loved the emotion of their lyrics, the soul in the performance, and the interplay of Mike McCready and Stone Gossard. Their tones and styles were an early influence. I went through them to Alice in Chains and Soundgarden – two favorites.  Eric Clapton, Stevie Ray Vaughan, and Jimi Hendrix were also definitely part of my musical education. I eventually came across The Black Crowes. Marc Ford, their lead guitarist, has a finesse and distinct approach to the instrument that has been a profound inspiration. More recently, I've been studying players like Derek Trucks, Tone Catalano from Little Hurricane, and Jack White's various projects.
– Does Kenny Lee Young snore?
Yes. And he never wants to cuddle.
– Do you?
Yes… but I try and harmonize with Kenny.
– Which came first – the lyrics or the music?
The music. To me, the music tells as much of the story as the lyrics.
– Do you enjoy long walks on the beach?
Sure, but I'm from Oregon, so walks on the beach generally involve actively trying not to step on a crab and being frozen because I forgot my jacket. Exploding whales are also a thing.
– What was the first instrument you learned to play?
In sixth grade, I started learning flute for the school band. I always liked the sound and I still play occasionally. I remember a cute girl who also played the flute – may or may not have affected my decision….
– How old were you?
Roughly 11 years old. I begged my parents for a musical instrument to play for years, but I think it was my incessant humming that finally made them give in. I've been playing multiple instruments ever since.
– You're stranded on a deserted island, with a guitar, a turntable and which 4 albums?
This is the hardest question to ask an audiophile so, just to be difficult, I'm gonna give you SIX:
"Humans From Earth" by T Bone Burnett. This is a genius record. Every song brings distinct feelings and T Bone can bring me to tears with his voice and lyrics. Marc Ribot and Jerry Douglas are both on this one: two of the most interesting and talented players I've ever heard.
"Grace" by Jeff Buckley. There are not enough words in my vocabulary to describe what this album means to me. A full listen from beginning to end is a meditative experience. Buckley had the most beautiful and tormented vocals; his performance and legacy will haunt me forever.
"Wildflowers" by Tom Petty. A captivating album, but the title track is my favorite. Petty's folksy guitar and lyrics carry the song, but when the piano comes in during the final chorus it's very emotional. When he passed away this last year, I binged this one hard.
"Vs." by Pearl Jam. Everything Pearl Jam has put out during their career should be on this list, but Vs. stands alone. Every track is amazing and different. Glorified G, W.M.A., and Dissident are deep cuts that I'll never get tired of listening to. Pearl Jam is transcendent.
"Soviet Kitsch" by Regina Spektor. This one resonates with me so deeply and was such a part of my college experience that I have to mention it.  Spektor is an epic songwriter and performer. I can recall the cold, snowy weather, the smell of the cigarettes I used to smoke, the events going on in my life while discovering this album.
"The Satanic Satanist" by Portugal The Man. Everything about this band hits home for me: the Portland vibes, the melancholy, the whimsy in the lyrics, and the guitar work. "Mornings" and "Home" make my heart leap out of my chest. Gets my vote for best album title too.
I hope there are no neighbors on the island because I play my records LOUD.
– Growing up, was your family involved with music?
Not really. I heard stories of my mother's family being very musical, but I never met any of them. I do have a cousin on that side that was very influential to me. He showed me how to play my first chord and gave me some great advice on tone and melody that I use to this day. I do also have a grandma that plays the guitar. We have jammed out to Hank Williams Jr. a number of times!
– What's your go-to chill track?
There's a Tom Waits track called "Picture in a Frame" from his record, Mule Variations. Puts me in the best mood every time I hear it. His raspy, gravelly voice over a slightly-out-of-tune piano is haunting, but comforting. Tom Waits is constantly in my playlist and this song is brilliant.
– If you could have coffee with any LIVING musician, who would it be?
Steve Cropper of Booker T. & the M.G.s and Otis Redding, et al. A monster player who has been working steadily for 50 years – writing, producing, performing. I have a huge amount of respect for him and see him as an example of the very best kind of musician. His simple, yet powerful style is an inspiration for any serious player. He also seems like a really nice guy. Getting to hear his stories and advice would be enlightening to say the least.
– What stage do you see yourself playing in the next 5 years?
Red Rocks. It's a lifelong dream of mine to play to my fans and supporters at such a spiritual venue. There is an energy and positivity to the Red Rock Amphitheatre that's unparalleled. It would be the culmination of my musical journey to perform a song that I wrote for a sold-out crowd. I've been to a multitude of shows there and, in every instance, I have to convince myself that one day it will be my turn.
Aside from Red Rocks, I would love to play in the Czech Republic. Prague is a second home to me and they have a festival that takes place on an island in the middle of the Vltava river, not too far from Charles Bridge and the National Opera. It's a magical place that I could see myself playing someday.
– If there's no life in space, what is there?
I like to think that there is life in space but, if not, I still see a whole hell of a lot of cool places to explore and spectacular things to witness.
– Favorite Star Wars movie?
Empire Strikes Back. I LOVE Star Wars – from the original three, to the goofy CGI fest that was the prequels, to the somewhat casual-feeling new ones. It's just the one that I feel best represents what Star Wars is about. There is lore about the "Force" and history of the Jedi/Sith paradigm in this movie. Also, Yoda is a hilarious badass.