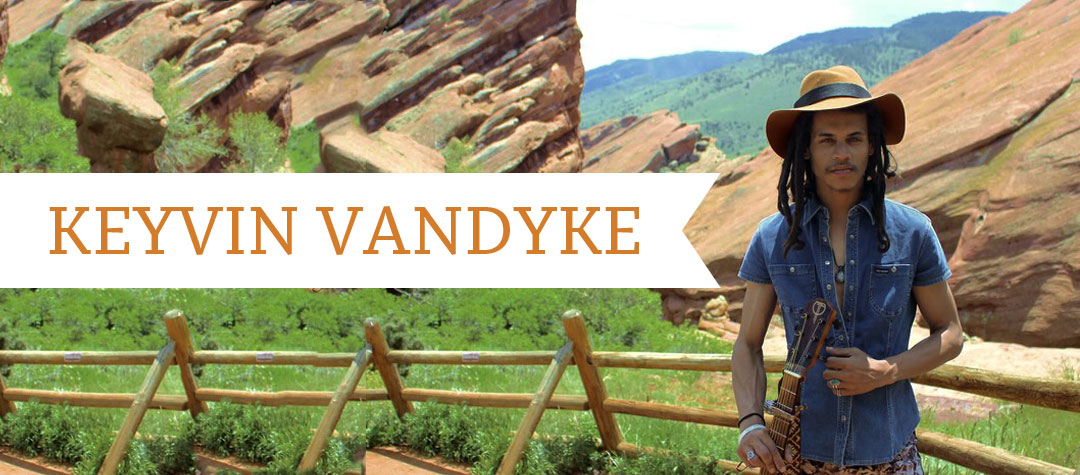 I first met Keyvin in the summer of 2016 slinging an upright bass taller than himself. Instantly drawn to his energy and musicality as part of the instrumental trio "The Etc.", I knew he would be one to watch. Fast forward to last fall when he became an officially endorsed Teton Artist. It's been amazing to watch Keyvin progress as a musician and how quickly he picked up the guitar (just over 2 years ago). Do yourself a favor and go watch his introductory Teton TV performance as well as his most recent. I cannot wait to see where Keyvin and Teton are in another couple of years and I am thankful to be along for the journey.

– JENN
Who are your biggest musical influences?
Alicia Keys!

Did you grow up playing an instrument?
I started playing music in junior high but didn't start writing songs until my adulthood.

Is your family musical?
My mother played piano and sang in a choir for a while.

What's your go to, know every word, comfort song?
My go to song would for sure be 'Ways and Means' by The Green.

What made you decide to pursue music as a career?
Finding strength in my voice and songwriting is what made me decide. That and support from the lovely people around me.

What stage or venue do you dream of playing?
I dream of playing red rocks amphitheater for sure!

It's 5 years from now, where are you?
Hopefully alive, and spreading love through music

Full band or solo set, which do you prefer?
I couldn't pick a favorite. They both bring such a different energy. Playing with my band is fun and energetic, very danceable. Playing solo is very vulnerable and emotional. I enjoy both very much.

Where's your favorite place to write music?
Anywhere with a lot of doors. I like to walk through doors and whatever good thoughts that stick are usually the ones that end up in songs! They say every time you walk through a door, your brain resets for new thought.

Tacos or Pizza?
Ughhhh taco pizza, duh. I cannot discriminate

How did you first discover Teton?
A couple of old band mates of mine played Teton guitars and I have never been more pleased with the sound of an acoustic guitar and the rest is history.