Overview
Like the pinnacle of the Teton mountain range, this guitar is the pinnacle of the Teton Guitar brand. We took all the things people loved about our STS105NT and upped our game. This guitar has an all solid body. Solid Western Red Cedar for the top and African Mahogany for the back and sides. The companionship of cedar and mahogany is a dream come true to singer/songwriters. The blending of tones produced by both wood types accentuates the human voice.
Specs
Limited Lifetime Warranty
BODY
Top Wood (solid):
Solid Cedar
Back & Sides:
Solid Mahogany
NECK
Fretboard Inlay:
Cat's Eye Abalone
OTHER
Purfling:
Abalone and Rosewood
Soundhole Rosette:
Abalone
Hardware Color:
Gold w/ Black Buttons
Electronics:
Fishman PRESYS+
Strings:
D'Addario EXP16 12-53
TOP WOOD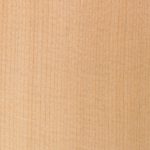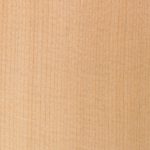 Sitka Spruce is the most well-rounded tone wood and is used on more guitar tops than any other wood. This is due to the tonal qualities and sonic projection of spruce. It has a nice even tone and does not accentuate any frequency above another in an overpowering way. Spruce also has a strong attack and does not get muddy at high volumes. This makes it a very versatile wood and makes those players with soft touches sound great and people playing with other instruments cut through the mix.
BODY SHAPE The auditorium body shape is probably the newest body shape for acoustic guitars. The auditorium takes elements that players love from various other shapes and combines them into a single body. The sound will be slightly different than a dreadnought and will scoop some of the mid range but it maintains the full dreadnought sound. It has a skinnier waist, much like a grand concert. This allows the guitar to rest lower on a player's thigh when sitting down and does not put as much strain on the shoulder. It's not hard to see why auditoriums have gained popularity so quickly.
ELECTRONICS
I purchased this fine instrument at Tom's Guitars in Medford, Oregon, after searching and playing several other guitars in the area. After playing the STS205CENT for fifteen minutes, it was clear to me that it had the tone and playability that I had been looking for. As a player for plus forty years, I can say without a doubt that this guitar has the highs, lows and mid range that far exceed any other brand within the price range. Thank you Teton.
-Gary Claughton
I had previously purchased a lower end Teton guitar and was impressed with the sound/tone so I decided to buy a higher end 205CENT. I'm afraid I was disappointed with my new 205CENT. I purchased it from an online certified Teton dealer and when it arrived the fret ends were sharp/pointy-not what I would expect from a higher end guitar. The tone was somewhat flat too. It didn't have a full sound-it just sounded like a cheaper guitar-no real bass/low end. Lastly, the action was set incredibly high. I did end up taking it to a local luthier to have the frets dressed and action lowered but again-not something I should be doing on a brand new, $650 guitar. I ended up selling it. Teton customer service was no help either. I emailed several times describing the issues and didn't even get a reply.
-tom
This guitar has had great response at open mics and from friends I jam with. The looks are great and the sound is better. I always have trouble getting it back out of other peoples hands.
Tom's Guitars in Medford, Oregon, was an excellent representative of "Teton's" product line. They let me play everything on the shelf with no pressure. The guitar sold itself and I was prepared to throw down more for the other name brands to find the fulfilling depth that the cedar offers.
I purchased the guitar quite a distance from my hometown and never have returned to the shop. This guitar was not represented in the guitar center in my area and I was pleased to support a small local vendor in Medford.
It has now become my 17 year old boy's obsession….much appreciated that the Teton guitar has more appeal than the digital world.
Now comes the unfortunate portion of the story…
I was under the impression that the Fishman pick-up was a good way to go. The sound was great and the tuner was convenient.
My first problem came within a month of purchasing the guitar in 8/2012 which was when the power switch on the mechanism didn't turn off, thus requiring the battery to need to be removed to avoid draining down. Always a bit of a hassle as the battery always seemed to get left in and die. The second problem with it was when the clip that held the rotation of the lid/battery access broke, it started flopping open/closed. Now the wires in the harness have popped out and it doesn't work.
I called Tom's Guitars today and they pointed out it had a (2) year warranty. I had not realized this and take full responsibility for not asking for a replacement. I understand from "Tom's Guitar Shop" that Teton has excellent customer service.
-Michael Brown
I'd been in the market for a new guitar for a few months but just couldn't find the sound I was looking for. I happened to walk into one of Boise's music stores that had relocated but was known to me as a good place for sheet music. Just looking for a piece of sheet music, I noticed the Teton Guitars. I'd never heard of them but decided to play one. The first one I played, I found the sound I had been looking for. I have been playing for the better part of 30 years and was impressed with this guitar company and this particular model of guitar with such a warm sound and great action. It's every bit as good as many high-end guitars that I've played and it's half the price.
-Kenneth Christianson
This is an incredible sounding and playing instrument, way beyond expectations in this price range. Deep, clear bass, not muddy, and singing/ringing highs with or without a pick – totally versatile; it does it all. I would not trade mine for anything else I have played or heard at twice the price. Great tone at low volumes and solid electronics. Plays great right off the rack. Although mine was set up professionally by Bill St. John at Music Central in Colorado Springs, a few months after I bought it there, no bridge or nut adjustments were needed, just some basic fret work once the instrument adjusted to our altitude and climate.
-Kevin Rose