TOP WOOD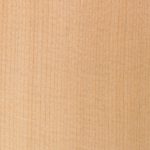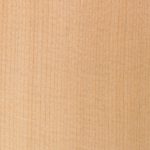 Sitka Spruce is the most well-rounded tone wood and is used on more guitar tops than any other wood. This is due to the tonal qualities and sonic projection of spruce. It has a nice even tone and does not accentuate any frequency above another in an overpowering way. Spruce also has a strong attack and does not get muddy at high volumes. This makes it a very versatile wood and makes those players with soft touches sound great and people playing with other instruments cut through the mix.
BODY SHAPE The auditorium body shape is probably the newest body shape for acoustic guitars. The auditorium takes elements that players love from various other shapes and combines them into a single body. The sound will be slightly different than a dreadnought and will scoop some of the mid range but it maintains the full dreadnought sound. It has a skinnier waist, much like a grand concert. This allows the guitar to rest lower on a player's thigh when sitting down and does not put as much strain on the shoulder. It's not hard to see why auditoriums have gained popularity so quickly.
ELECTRONICS
Let me just start by saying go play one and you'll own one. Over the years, I've become a little bit of a guitar snob for the only reason of industry hype and have owned 7 Taylor's including three 8 series, one 4 series, and one 3 series. I've also owned a Martin HD-28 and currently own 2 Eastman guitars ( AC822 AND E10OM LTD). Until about a month ago, I had never heard of Teton and was lucky enough that my brother who lives in Portland happened to stop in a small store in Canby, OR to kill some time. He called me super excited and said he had just been playing this Teton STS160ZICENT and that it is one of the best sounding guitars he's played in a long time. He has since compared it to his Taylor 914ce and let's just say he owns one now and plays it more than his Taylor. I had him order me one to the store in Canby to make sure it wasn't a fluke. The one that came in sounded the same so I had him pick it up and ship it to me. I've only had it about a week and can't put it down. I'm super sensitive to sound and very picky about it. I can honestly say this has some of the cleanest bass I've heard on a guitar. The sound is very sweet and crisp. One of my favorite features is the sound is even across the board and its volume is second to none. I play mostly fingerstyle and, to me, I don't care how much a guitar costs, if you can't hear it, why buy it? Another feature that's overlooked when buying new guitars is not trying them with a capo. I've noticed on a lot of guitars when you add a capo they become a little dead sounding. Not my Teton; it sounds sweet and bright no matter where the capo is on the fretboard. Another thing that's very noticeable is how easy they are to play. The action at the nut was spot on for both the guitars we purchased and no adjustment was needed. I can't say that about any other guitar I've owned. Usually they are way too high from the factory. I'm like everybody else out there that believed that only solid wood guitars sound good and laminated back and sides are for beginners. I'm not sure what they're putting in the glue over at Teton but these guitars are the real deal. The Ziricote is beautiful on this guitar and buying this guitar is one of the best decisions I've made in buying guitars. I'm proud to be a Teton owner and hope to start a collection of them. Thank you, Teton, for making such a great guitar for an unbelievable price.
-Dustin Clark
After being lucky enough to find #44 of the 5th anniversary STS203NT and loving the sound that comes out of it, I found myself looking for another Teton Guitar I could plug in. I went into our local music store (Canby Music) and saw the STS160ZICENT. The look of the Ziricote on the sides and back really caught my eye. I can't state enough how beautiful this guitar is. As soon as I pulled it down and played it, I was sold again on the quality sound that comes from Teton Guitars. I have let a few friends play it too and each one of them can't believe what great sound comes from such a beautiful and affordable guitar.
Thank you again, Teton Guitars, for going above and beyond in quality and design.
-Tom Faber