TOP WOOD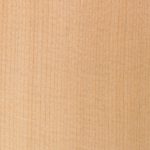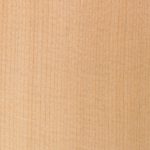 Sitka Spruce is the most well-rounded tone wood and is used on more guitar tops than any other wood. This is due to the tonal qualities and sonic projection of spruce. It has a nice even tone and does not accentuate any frequency above another in an overpowering way. Spruce also has a strong attack and does not get muddy at high volumes. This makes it a very versatile wood and makes those players with soft touches sound great and people playing with other instruments cut through the mix.
BODY SHAPE The auditorium body shape is probably the newest body shape for acoustic guitars. The auditorium takes elements that players love from various other shapes and combines them into a single body. The sound will be slightly different than a dreadnought and will scoop some of the mid range but it maintains the full dreadnought sound. It has a skinnier waist, much like a grand concert. This allows the guitar to rest lower on a player's thigh when sitting down and does not put as much strain on the shoulder. It's not hard to see why auditoriums have gained popularity so quickly.
ELECTRONICS
Value is the first word that comes to mind when reviewing this guitar. I can no longer find this particular model on the Teton website so I assume it has been discontinued. It features a solid cedar top with solid rosewood back and sides (current models use mahogany). I believe the binding may be walnut or a combination of woods–in any case, gorgeous. It contains the Fishman PRESYS+ electronics and its sound is great–really solid all around, with no tinny stuff to be found. I have been amazed at the guitar I got for the money. To top it all off, the cedar smell when opening the case is to die for. I have to believe this was discontinued because they couldn't afford to continue making this instrument at anywhere near the price they charged. Thank you, Teton.
-Dave Warren
I purchased this guitar about 4 years ago. The original one that I purchased was flawed and the bridge began separating from the body. The store I purchased it from replaced it with a new guitar, no questions asked. The new guitar was great until about a year ago when it also started to do the same thing where the bridge is separating from the body. The guitar also will not hold a tune now. I have emailed customer service twice now with absolutely no response at all to try and correct the problem. Hope this helps. I would not give this a great rating.
-Anthony Collado