TOP WOOD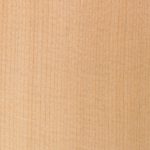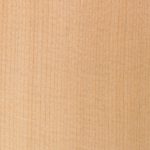 Sitka Spruce is the most well-rounded tone wood and is used on more guitar tops than any other wood. This is due to the tonal qualities and sonic projection of spruce. It has a nice even tone and does not accentuate any frequency above another in an overpowering way. Spruce also has a strong attack and does not get muddy at high volumes. This makes it a very versatile wood and makes those players with soft touches sound great and people playing with other instruments cut through the mix.
BODY SHAPE The auditorium body shape is probably the newest body shape for acoustic guitars. The auditorium takes elements that players love from various other shapes and combines them into a single body. The sound will be slightly different than a dreadnought and will scoop some of the mid range but it maintains the full dreadnought sound. It has a skinnier waist, much like a grand concert. This allows the guitar to rest lower on a player's thigh when sitting down and does not put as much strain on the shoulder. It's not hard to see why auditoriums have gained popularity so quickly.
ELECTRONICS
A guitar has to speak to me. I once owned a high end Ovation Adamas 12 string guitar years ago that I regretfully got rid of. So, in looking for it's replacement, my next guitar needed to be at that caliber of sound and playability. The guitar needed to speak to me; To become one of my closet companions in life; To turn to it in times of loneliness or celebration, or to simply enjoy the tones and the sounds of a really wonderful instrument. I knew I had found my new guitar upon my first strum. It plays so well I wanted to keep playing. It's beautiful spruce top and mahagany neck make this guitar exceptional. I had found my new friend. It spoke to me.
-John Stoeckl
Great GUITAR
-Dennis Franklin
I've had the AR-12 for about 2 months now and I really enjoy it! It's fairly easy to grip (just takes practice getting your hand adjusted) and the sound is wonderful! Not to mention that the arm cut adds another nice touch. The only down side is that it didn't come with a strap button for the neck and I had to put my own in there in order to use a strap. Either way, can't go wrong with this 12 string model!
-Bryan Scar
This guitar is everything I had hoped for. It has a full sound that really fills a large room, resonates & rings out very strong! Every bit as well as high end acoustic guitars built with a solid Sitka Spruce Top. My Teton STS150CENT actually compares well with my 814CE of a different brand, which now-a-days sells for for over 3 thousand dollars! (Though I'll keep mine).
Also, my Teton is clearly made with top quality craftsmanship, has excellent intonation all the way up the fretboard. For a 12-string, play-ability is very important. This guitar has it and I highly recommend this brand to anyone looking for a keeper.
-Marvin Bret Haney