Overview
The 110 series are the perfect guitars for players who are searching for a great looking guitar that uses wood that is sustainable. Please keep in mind that Teton Guitars uses only responsibly sourced, sustainable woods. Ovangkol is one of the most sustainable option that we offer. Combining ovangkol with a solid sitka spruce top makes this guitar a real stand out. The two woods are set off by a maple binding that brings the guitar together. The clear, crisp sound of the 110 series has become a favorite of many Teton fans and the series has become one of our top sellers.
Specs
TOP WOOD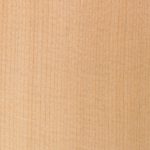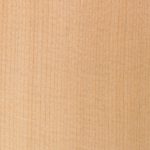 Sitka Spruce is the most well-rounded tone wood and is used on more guitar tops than any other wood. This is due to the tonal qualities and sonic projection of spruce. It has a nice even tone and does not accentuate any frequency above another in an overpowering way. Spruce also has a strong attack and does not get muddy at high volumes. This makes it a very versatile wood and makes those players with soft touches sound great and people playing with other instruments cut through the mix.
BODY SHAPE The auditorium body shape is probably the newest body shape for acoustic guitars. The auditorium takes elements that players love from various other shapes and combines them into a single body. The sound will be slightly different than a dreadnought and will scoop some of the mid range but it maintains the full dreadnought sound. It has a skinnier waist, much like a grand concert. This allows the guitar to rest lower on a player's thigh when sitting down and does not put as much strain on the shoulder. It's not hard to see why auditoriums have gained popularity so quickly.
ELECTRONICS
I love this guitar so much! I got it as a gift for Christmas, along with an EHX 720 stereo looper and the Fishman Loudbox Mini. I love how they all sound together; it's amazing. I highly recommend getting this guitar if you are looking for an electric-acoustic guitar. Teton is a very underrated company and they deserve some love.
-Bryce Thacker
I recently purchased my Teton for use with my band. The acoustic electric model fits the bill perfectly. I needed the rich sound of an acoustic guitar for many of the country crossover songs I play. The factory installed pickup allows for two settings which gives more versatility. I did modify the initial factory set up of the bridge to accommodate my playing style but this did not detract from the rich sounds projected by the Teton. I have also received compliments when playing only acoustic as the sound projects well in a smaller venue. I recommend this model to everyone needing a great acoustic with electric options.
-Ronney
I was in Grand Junction, Colorado, trolling the music stores. I was specifically looking for an acoustic guitar that I could sing with; something that sounded good with my voice. I suppose I tried every guitar in several music stores. Mesa Music provided me a really great shopping experience. I told the store keeper that I was looking for a guitar and they just let me go for it. I picked up every guitar in the store.
I had seen a couple of Teton guitars in other stores but the brand name was really new to me. I picked up my STS110CENT and from the first note I played I was sold. This guitar has a strong voice, a good rich sound and a strong throat. I sing with a pretty loud voice so I need my guitar to speak up and this one does. I was looking for a sound that was a little stronger on the low end and bright on top; this guitar really provides what I was looking for. I write most of my songs for acoustic guitar. My influences are the Byrds, CSNY and America. My Teton guitar fits really well in that genre. I honestly couldn't be happier.
I suppose every musician looks for the right sound first and the look of the instrument is a secondary consideration. My guitar looks really great. It has a nice light color that I really like and the body of the guitar fits well in my arms. I like the neck shape and the fret board is roomy enough for my fat fingers. The guitar is comfortable for my style of play. I have a single cutaway so it is easy go get into the higher part of the fret board (although I don't spend a lot of time up there).
This is an acoustic electric and the Fishman electronics work great. I have a couple of tuners so I have compared the on board tuner with the tuner on my effects board and they match up pretty well. The LEDs are easy to read and the volume, phase and tone knobs are easy to adjust. I don't like my instrument cable sticking out of the face of my guitar so I appreciate the location of the 1/4 inch cable port and battery box at the bottom curve of the instrument where it's convenient yet out of the way.
I've had my Teton guitar for nearly six months now. It holds tune really well and sounds great. I have two guitars, a bass, and a drum kit in my little band room. Of all my toys, the Teton acoustic electric gets the most use. It is flexible and versatile and fits well into my style of music. I play mostly my own music. Whether I'm practicing, writing new stuff, playing my old music, or trying to figure out a Bob Dylan tune, my STS110CENT has been a great companion and an inspiring musical voice for me.
Like I said before, I really couldn't be happier with my Teton STS110CENT.
Rock on!!
-Craig Shocklee
Plays nice. Feels nice. Sounds nice. Good guitar for the money.
-Dan
I wrote this for Guitar World, the hyperlink is at the bottom. Here is me raving about this guitar –
I did not want another acoustic.
I certainly did not need another guitar.
Between acoustics, electrics, guitars, bases, and ukuleles…my collection sits at around 15 various guitars.
Though I play guitar and bass in a local rock and roll bar band, my heart has always been with acoustic guitars. It always will be.
For some reason, though, every acoustic I owned was a dreadnought. I always preferred their throaty and volume heavy delivery.
As someone who spent about 25 years playing solo acoustic for friends and neighbors, I view the acoustic as much more than just melodic rhythm. When you are all alone, you and your guitar must also be bass and melody and percussion as well. For these reasons, I was always a dreadnought guy.
With that being said, I did not intend to buy this guitar. I was killing time in the guitar store adjacent to my podiatrist waiting for an appointment.
I picked up the Teton just because it looked so stunning. I played it for a bit and it sounded stunning.
'Tone' is such a subjective and overused term – but this little fella has a magical tone. It's a small guitar, by my standards anyway. I think it would be called a 'parlor' guitar. Further research tells me it is classified as a 'grand'.
Within about five minutes I fell in love with it. Knowing that I didn't need any more guitars, I put it back on the wall. As I did that, I saw the price. $300. It literally sounded to me like an $800 guitar. For $300, I couldn't afford not to have it. I found that Martin's sound great fingerpicking, but sounded muddled for a lot of rhythm stuff. I found Taylor's to have the opposite problem. Great rhythm sound, but not crisp enough for fingerpicking. These were issues I identified without looking. I was quite surprised to find that neither of the higher end (each was at least a grand) had the well rounded capabilities the Teton had.
Here is what 'tone' means to me. It is throaty when I want it to be. It is also crisp and rich and trebly when I want it to be. Let me be even more specific – I did a blind playing test… having my wife hand me the finalists of several guitars.
Then, I found out they were American made. The decision was easy, right after I called my wife and begged her to let me buy yet another guitar. I didn't have to do this, but she would do the same for me at that price point. We aren't rich.
I bought this guitar to be my #2, behind my amazing Takamine EAN10C. After about day 3, it became my #1 guitar – the one I play daily.
Oh my, it is SO nice playing a small guitar. Everything about the interface is just easier. Because it has an onboard pre-amp and tuner, it was also immediately integrated into the band environment. It has been a hit with everyone.
I think one of my favorite aspects of this guitar is the price point. It's something I can take camping or over to a buddy's house and not worry about it. My beloved Takamine cost me a grand, so I wasn't comfortable letting it leave the house.
Sadly, now, the Takamine sits on the wall and hardly gets played. That is not to be taken as an indictment against the Takamine, but as an endorsement of the Teton.
This guitar is also just stunning visually. I love the wood and finish choices. Remember, that is what made me pick up the guitar in the first place. As they say, "you eat with your eyes, first!"
Here is the link to my above review. I have the rights to distribute and publish this, and I am offering them to you as well.
-Kevin Lang