TOP WOOD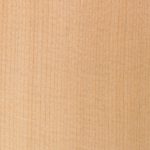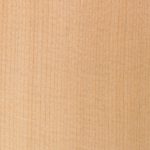 Sitka Spruce is the most well-rounded tone wood and is used on more guitar tops than any other wood. This is due to the tonal qualities and sonic projection of spruce. It has a nice even tone and does not accentuate any frequency above another in an overpowering way. Spruce also has a strong attack and does not get muddy at high volumes. This makes it a very versatile wood and makes those players with soft touches sound great and people playing with other instruments cut through the mix.
BODY SHAPE The auditorium body shape is probably the newest body shape for acoustic guitars. The auditorium takes elements that players love from various other shapes and combines them into a single body. The sound will be slightly different than a dreadnought and will scoop some of the mid range but it maintains the full dreadnought sound. It has a skinnier waist, much like a grand concert. This allows the guitar to rest lower on a player's thigh when sitting down and does not put as much strain on the shoulder. It's not hard to see why auditoriums have gained popularity so quickly.
ELECTRONICS
This is my second Teton product. This guitar is wonderful, to say the least; very full sounding and a joy to play. It won't be my last!
-Eddie Edwards
This guitar has a great depth of sound. I like a guitar that rattles my belly when I hit the low notes and this one sounds good when using Drop D or DADGAD tunings. Very open sound, with clear highs. I haven't plugged it in so I can't say what the electronics sound like but, as for micing, it rocks. I usually mic it in the studio with a Neumann TLM 103 or the AKG C1000 and it sounds great on the recordings. Cutting through the mix, or as a background part, it is easy to place the guitar in the mix and the price is incredible. Oops, did I say it has a good price? YEP! It does.
-Stephen Jylz Kircher
This guitar blew me away from the first time I picked it up. True story…I had just bought a Breedlove Passport from a really well known, over priced music chain (rip off center) and stopped at a local small music store for some decently priced strings. I picked this guitar up while I was there, just for the heck of it, and was blown away! I immediately returned the Breedlove and came back and bought this one! Twice the sound and half the price, I can't say enough about these guitars, simply amazing. Keep up the awesome work, guys!
-John
I have been doing acoustic stuff for many years. I've played an awful lot of guitars, from 60's Gibsons to 70's Martins and this baby holds its own against anything I have played, which is huge! I am a fan now and I am happy to own one!!!!
-Ron HeXe
I went to a local guitar store, Guitar Czar, here in SLC hoping to compare the sound between the Martins and Taylors. When the owner suggested that I try the Teton, I was dubious. I was amazed at the sound the Teton put out, especially for the price. Remarkable sound projection and tone. Fantastic looks and craftsmanship! I love the feel of the neck and the action on this guitar! Nothing compares to the value of this guitar!
-Aaron Wilcox