Overview
The STS103NT-OP can only be described as "woodsy." This all mahogany-bodied guitar is just as at home in your guitar collection as it would be in the middle of the Teton mountain range. The top is a solid African mahogany which has a very precise and balanced tone. Mahogany does not have the shimmer of spruce or the dark mellowness of cedar. Its tone is considered to be very pure and natural. The dark mahogany body is set off by light maple binding. The visual contrast is dynamic and provides an excellent backdrop to the tonal qualities of an all mahogany guitar. The open pore finish allows the wood to move and react to the string vibration in a very organic way. This guitar is all about classic tone and undeniable good looks.
TOP WOOD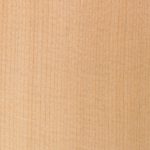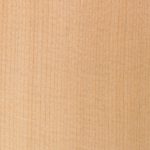 Sitka Spruce is the most well-rounded tone wood and is used on more guitar tops than any other wood. This is due to the tonal qualities and sonic projection of spruce. It has a nice even tone and does not accentuate any frequency above another in an overpowering way. Spruce also has a strong attack and does not get muddy at high volumes. This makes it a very versatile wood and makes those players with soft touches sound great and people playing with other instruments cut through the mix.
BODY SHAPE The auditorium body shape is probably the newest body shape for acoustic guitars. The auditorium takes elements that players love from various other shapes and combines them into a single body. The sound will be slightly different than a dreadnought and will scoop some of the mid range but it maintains the full dreadnought sound. It has a skinnier waist, much like a grand concert. This allows the guitar to rest lower on a player's thigh when sitting down and does not put as much strain on the shoulder. It's not hard to see why auditoriums have gained popularity so quickly.
ELECTRONICS
I bought my guitar in November of 2017. It was my first guitar bought on my own. I'll tell you, best money I've ever spent. This guitar is so beautiful and has a look of its own. This guitar drew me in from the crowds. I love that it doesn't have a gloss finish which helps keep fingerprints off. Sounds amazing! Personal side note – I changed the strings after a few months and put on Elixer Lights and, wow, huge increase in what I thought was a clean sound. Honestly, I may only buy Teton guitars for the rest of my life. I'm a strong believer in Teton and their potential. I personally like the sound better than the Taylors and I plan on buying one of the body cut acoustics from Teton on my next purchase.
-Dakota Dean Jones