Overview
Like the sun setting behind the Majestic Teton mountain range, this guitar lets you see the beautiful wood top before giving way to back around the edges. The Dark Vintage Burst is a classic experience that speaks of refinement. Yet the looks are not all that refines this guitar. The tone is clear and distinct. Another refinement due to the rarefied, solid sitka spruce top. Because of the dreadnaught body and spruce top combination, this guitar has a wide-open sound with excellent accents in the mid-range. The burst on the top is set off with natural mahogany back and sides. All this comes together to create an instrument that you will love to look at and play.
TOP WOOD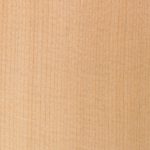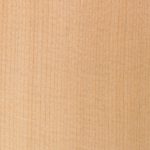 Sitka Spruce is the most well-rounded tone wood and is used on more guitar tops than any other wood. This is due to the tonal qualities and sonic projection of spruce. It has a nice even tone and does not accentuate any frequency above another in an overpowering way. Spruce also has a strong attack and does not get muddy at high volumes. This makes it a very versatile wood and makes those players with soft touches sound great and people playing with other instruments cut through the mix.
BODY SHAPE The auditorium body shape is probably the newest body shape for acoustic guitars. The auditorium takes elements that players love from various other shapes and combines them into a single body. The sound will be slightly different than a dreadnought and will scoop some of the mid range but it maintains the full dreadnought sound. It has a skinnier waist, much like a grand concert. This allows the guitar to rest lower on a player's thigh when sitting down and does not put as much strain on the shoulder. It's not hard to see why auditoriums have gained popularity so quickly.
ELECTRONICS
What a great guitar. I have had mine for 4 years. I purchased it at "The Great Salt Lake Guitar" in Provo Utah. I played (and had the store manager play) multiple guitars to see how they sounded, handled, and what they were capable of and this one went home with me. I have a 2000 dollar Breedlove that plays pretty well, but needs tuning every time I sit down with it. This little guitar rarely needs to be tuned more than once every month and I play it 3-5 times a week, every week. I lug it to lessons, on the road with me when I travel, in the cool basement or outside in the summer and fall. I put a sound hole pickup in it and play at open mike night and it is very playable. You don't have to pay and arm and leg for a great sound!
-Shawn