Overview
Combining two of the most popular wood types for acoustic guitars, spruce and mahogany, this guitar pays homage to guitars that have gone before it. It is a very traditional guitar featuring a solid sitka spruce top and layered mahogany back and sides on a classic dreadnaught body. But don't be fooled. Even though this guitar seems like other guitars out there, it has a distinct Teton sound that is as large as the mountains. These classic combinations with the Teton innovations produce a guitar that has fantastic tone with rich harmonics and an increased volume level. Now take all these positives and add Fishman electronics to the mix. It's hard to compete with that.
Specs
TOP WOOD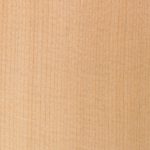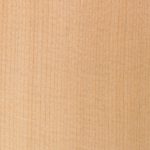 Sitka Spruce is the most well-rounded tone wood and is used on more guitar tops than any other wood. This is due to the tonal qualities and sonic projection of spruce. It has a nice even tone and does not accentuate any frequency above another in an overpowering way. Spruce also has a strong attack and does not get muddy at high volumes. This makes it a very versatile wood and makes those players with soft touches sound great and people playing with other instruments cut through the mix.
BODY SHAPE The auditorium body shape is probably the newest body shape for acoustic guitars. The auditorium takes elements that players love from various other shapes and combines them into a single body. The sound will be slightly different than a dreadnought and will scoop some of the mid range but it maintains the full dreadnought sound. It has a skinnier waist, much like a grand concert. This allows the guitar to rest lower on a player's thigh when sitting down and does not put as much strain on the shoulder. It's not hard to see why auditoriums have gained popularity so quickly.
ELECTRONICS
After playing my Teton for 6 years I love it! The acoustic sound is unique and the added feature to plug into an amp, DAW, etc. makes it all the more great and diverse. The only issue I notice is after sometime of playing the strings will seem to cause that dreaded buzz sound along the fretboard rather frequently and the only solution I've found is to take it to the shop and have the neck reset and strings replaced. Was wondering if this is a common issue any other owners of this guitar have noticed? And if there are solutions to prevent this please let me know. Other than that this is a great guitar and I feel lucky to own one! Thanks Teton!
-Pat