Specs
Limited Lifetime Warranty
BODY
Top Wood (solid):
Solid Spruce
NECK
Fretboard Inlay:
Pearl Dot
OTHER
Purfling:
Rosewood/Maple/Rosewood
Soundhole Rosette:
Mahogany w/ Maple
Electronics:
Fishman ISYS+
TOP WOOD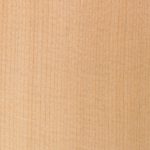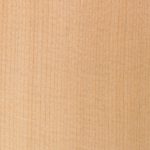 Sitka Spruce is the most well-rounded tone wood and is used on more guitar tops than any other wood. This is due to the tonal qualities and sonic projection of spruce. It has a nice even tone and does not accentuate any frequency above another in an overpowering way. Spruce also has a strong attack and does not get muddy at high volumes. This makes it a very versatile wood and makes those players with soft touches sound great and people playing with other instruments cut through the mix.
BODY SHAPE The auditorium body shape is probably the newest body shape for acoustic guitars. The auditorium takes elements that players love from various other shapes and combines them into a single body. The sound will be slightly different than a dreadnought and will scoop some of the mid range but it maintains the full dreadnought sound. It has a skinnier waist, much like a grand concert. This allows the guitar to rest lower on a player's thigh when sitting down and does not put as much strain on the shoulder. It's not hard to see why auditoriums have gained popularity so quickly.
ELECTRONICS
I recently purchased a Teton STS100CENT 12 string guitar from Welch Music Center in Meridian, Idaho. Years ago I owned a 12 string Yamaha and sold it to purchase a Taylor 810, which I still play. However, the longing for another 12 string guitar drew me to the store to play the Teton and I was hooked. The sound is rich and full and the body is beautifully designed. Many times I pick up the Teton before the Taylor. I am reminiscing about when I used to play a 12 string in a band years ago. I am enjoying the feel of the guitar and the quality of the music that comes from the instrument.
-Donald Glaze
I've been playing and owning guitars for 40 years. I just wanted to say that I picked up a STS100CENT-12 a couple days ago at Larry's Guitar Shop in Longmont, Colorado and couldn't be happier. I'm a wood worker and also repair, refinish and rebuild guitars as a sideline, and I'm an accomplished musician. The Teton instruments are very well made and have the quality, sound, playability and look of guitars going for much higher prices. This will not be my last Teton. I'm looking at the parlor guitars and hollow bodies next. One suggestion: offer hard shell cases, black and tweed. That would put the icing on the Teton cake.
-Gary
I have been playing acoustic guitar for the last 11 years. I currently own four guitars. My most recent addition was a Teton STS100CENT-12. I must say that it is one of my favorite guitars to play. The sound is rich and full and I enjoy strumming my favorite songs. I have also been able to fingerpick several songs and they sound great. I would highly recommend this guitar to anyone that desires the unique music that a 12 string creates. It sounds great, plays well, holds a tune, has a wonderful price without breaking the bank and begs you to play it. The built in tuner is an added bonus. Teton rocks!
-Chris Hawley
Still love my twelve!! This is not to say I don't. But you know what I'd like? A little aging toner on the top before the finish is applied would go a long way to make this more stage-friendly. The stark white top is almost blinding under the lights. And a couple more things would be nice: I wish this was made in a grand auditorium or even a 000 size. I don't own any other dreadnoughts and the smaller body is much more comfortable to play. And one more suggestion – this guitar is so beautifully appointed with wood binding and such, that it just begs for a rosewood body. While this guitar is still the best twelve-string I have ever owned, it would be the best ever in a small-bodied rosewood guitar with a less stark top. Anybody at Teton listening? You'd have an absolute winner with these features!!!
-Russ Stratton
This is the first 12 string I've ever owned and I must say it has completely captivated me. From the low price to the amazing sound, this is hands-down the best guitar I've ever played, let alone owned. I do everything with this guitar, from backwoods campfire jams to open mic at any number of places to just sitting in my house by myself or with my friends playing it, my Teton 12 string never disappoints. It sounds amazing even with old dirty strings that I really need to replace, lol, but I cannot give enough praise to this beautiful guitar that gets nothing but compliments every time it's played. Awesome job, Teton, and thank you for this wonderful experience.
-Lloyd McDonald