Specs
Limited Lifetime Warranty
BODY
Top Wood (solid):
Solid Cedar
NECK
Fretboard Inlay:
Pearl Dot
OTHER
Strings:
D'Addario EXP16 12-53
TOP WOOD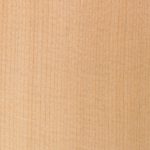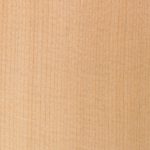 Sitka Spruce is the most well-rounded tone wood and is used on more guitar tops than any other wood. This is due to the tonal qualities and sonic projection of spruce. It has a nice even tone and does not accentuate any frequency above another in an overpowering way. Spruce also has a strong attack and does not get muddy at high volumes. This makes it a very versatile wood and makes those players with soft touches sound great and people playing with other instruments cut through the mix.
BODY SHAPE The auditorium body shape is probably the newest body shape for acoustic guitars. The auditorium takes elements that players love from various other shapes and combines them into a single body. The sound will be slightly different than a dreadnought and will scoop some of the mid range but it maintains the full dreadnought sound. It has a skinnier waist, much like a grand concert. This allows the guitar to rest lower on a player's thigh when sitting down and does not put as much strain on the shoulder. It's not hard to see why auditoriums have gained popularity so quickly.
ELECTRONICS
I loved the Range when I played it in the shop. I bought it as a travel guitar so I normally play my full-size, which left the Range on the stand most of the time. When I did pick it up, I really did not like the sound. What went wrong? It sounded very bright and not as mellow as it had. So, a string change to Elixir phospher-bronze. Big mistake. The bass became so loud and harsh and was overriding the tremble. I hated it. So, another change – to Martin Acoustic bronze. Now, things are a bit more mellow and more even between the bass and treble. So, two things I have learned. The Range is a loud guitar for its size and has a tendency toward an overwhelming bass. Therefore, the key is to experiment with various strings and go easy on the bass strings or you will blow out the treble. I am sure this little guitar will become a favorite of mine over the years when I get the best combo of strings and playing technique. Overall, quality of the instrument is superb. I would have given five but I am not 100 percent sure of the sound yet.
-Frederick Johnsen