Overview
Our ebony series was an instant success. Players have loved the beauty and individuality of striped ebony. Each guitar is an original piece of art. The pairing of striped ebony with a solid sitka spruce top has very striking appearance. The contrast between the light spruce top and the rich ebony back and sides is very pleasing. The abalone rosette really sets everything off. Not only are players are in love with the looks, they also love the sound this guitar produces. The 180 series has a wide-open sound, thanks to the spruce top. With rich clear harmonics and a great tonal range, it is no wonder this series was met with instant success.
Specs
TOP WOOD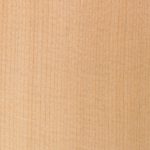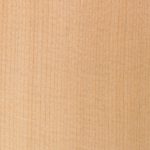 Sitka Spruce is the most well-rounded tone wood and is used on more guitar tops than any other wood. This is due to the tonal qualities and sonic projection of spruce. It has a nice even tone and does not accentuate any frequency above another in an overpowering way. Spruce also has a strong attack and does not get muddy at high volumes. This makes it a very versatile wood and makes those players with soft touches sound great and people playing with other instruments cut through the mix.
BODY SHAPE The auditorium body shape is probably the newest body shape for acoustic guitars. The auditorium takes elements that players love from various other shapes and combines them into a single body. The sound will be slightly different than a dreadnought and will scoop some of the mid range but it maintains the full dreadnought sound. It has a skinnier waist, much like a grand concert. This allows the guitar to rest lower on a player's thigh when sitting down and does not put as much strain on the shoulder. It's not hard to see why auditoriums have gained popularity so quickly.
ELECTRONICS
I really love my Teton STP180NT. The ebony sides and back are what initially caught my eye, but the clear and balanced almost bell-like tones were what made me buy it. The action is very good, the tone is crisp, and visually the guitar is stunning. I am a classical and rock guitarist, but my classical side likes the smaller body and the 12th fret joint. I use my Teton to play everything from contemporary classical (such as Andrew York) to Pink Floyd.
I have played guitar for almost 23 years and have had an opportunity to test out several Teton guitars at our local shop. To put it simply: Teton guitars are very, very nice. The price per value ratio is excellent. I am shocked the guitar was made in China – it has forced me to reconsider what a Chinese guitar is. So far, I have never seen another affordable imported Asian guitar that compares to the workmanship of the Teton. Clearly, Teton is committed to quality.
The guitar did have some sharp fret edges and the 12th fret buzzed due to a slight hump at the neck joint. This is very common for acoustic guitars, especially ones that were made in a more humid climate and then came to the high desert of Western Colorado. No guitars (not even the high-end guitars like Alvarez Yairi and Antonio Loriente) are immune to these drying issues. However, the friendly staff at our local Teton Dealer (Mesa Music in Grand Junction, CO) quickly and professionally dressed and crowned my frets for a 100% playable, beautiful, awesome guitar!
I would LOVE to see a Teton classical guitar with a solid Canadian cedar top and ebony sides and back. The ebony on my STP180NT looks a lot like Brazilian Rosewood with those dark stripes and contrast and really catches the eye.
-Aaron Matthew Frick