TOP WOOD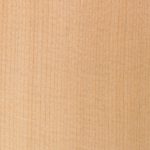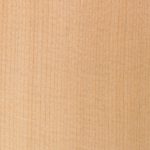 Sitka Spruce is the most well-rounded tone wood and is used on more guitar tops than any other wood. This is due to the tonal qualities and sonic projection of spruce. It has a nice even tone and does not accentuate any frequency above another in an overpowering way. Spruce also has a strong attack and does not get muddy at high volumes. This makes it a very versatile wood and makes those players with soft touches sound great and people playing with other instruments cut through the mix.
BODY SHAPE The auditorium body shape is probably the newest body shape for acoustic guitars. The auditorium takes elements that players love from various other shapes and combines them into a single body. The sound will be slightly different than a dreadnought and will scoop some of the mid range but it maintains the full dreadnought sound. It has a skinnier waist, much like a grand concert. This allows the guitar to rest lower on a player's thigh when sitting down and does not put as much strain on the shoulder. It's not hard to see why auditoriums have gained popularity so quickly.
ELECTRONICS
This Teton spruce top, rosewood body jumbo has exceeded my expectations in every possible manner. This guitar rings like a bell. The volume, tone, and sustain are amazing. Fit and finish are perfect. Plays up the neck beautifully with great action. Flat-picking, jazz chords, it all sounds good. Not as much bass as an all mahogany guitar, but the D through high E strings just sing.
I've played for over 45 years. I'm not a guitar nut, but I own a major brand acoustic costing 3 times as much that does not deliver the quality sound of this Teton.
Ran it through an amp at the music store and the Fishman onboard electronics sounded great, even though I won't be using them. The built-in tuner is convenient and accurate.
The Teton dreadnought model I tried sounded very good, but the unamplified jumbo could not be beat. I played this guitar for two minutes and I knew I was going to buy it.
I cannot remember being more pleased with a purchase. Thank you, Teton, for building a great guitar at a great price.
-Drew C
I actually have two Teton Guitars. This is a great story!
When my son turned 13, I took him into Tom's guitar in Medford, OR. Tom has a whole wall of guitars and
I told my son, "pick out any guitar you want." He chose a Teton. I had never heard of Teton before, but it was very clear the minute he let old dad strum it a few times, it sounded much better than my Martin. Years passed. I found myself losing my wife and, yes, my Martin; very sad time. The one thing that got me through was I was able to buy a Teton for myself. This guitar is amazing and sounds better than my son's guitar. I don't know how many times I have let friends and even strangers play my guitar and, yeah, I get the Wow factor!; so nice. Well, this guitar didn't have a built-in pickup and I like to perform here and there, so I bought another Teton with a pickup in it. Sadly, this new guitar is very beautiful, but I think there is something wrong with it. It's a jumbo like my other one but the sound isn't close.
I do love my Teton. I have written some really good songs with it!
-Darrin Wayne