TOP WOOD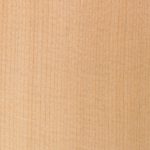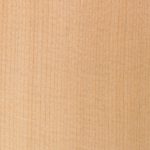 Sitka Spruce is the most well-rounded tone wood and is used on more guitar tops than any other wood. This is due to the tonal qualities and sonic projection of spruce. It has a nice even tone and does not accentuate any frequency above another in an overpowering way. Spruce also has a strong attack and does not get muddy at high volumes. This makes it a very versatile wood and makes those players with soft touches sound great and people playing with other instruments cut through the mix.
BODY SHAPE The auditorium body shape is probably the newest body shape for acoustic guitars. The auditorium takes elements that players love from various other shapes and combines them into a single body. The sound will be slightly different than a dreadnought and will scoop some of the mid range but it maintains the full dreadnought sound. It has a skinnier waist, much like a grand concert. This allows the guitar to rest lower on a player's thigh when sitting down and does not put as much strain on the shoulder. It's not hard to see why auditoriums have gained popularity so quickly.
ELECTRONICS
I purchased this guitar yesterday and, so far, I have nothing but positive things to say. Aesthetically, the cedar top is very beautiful; the neck is comfortable and very smooth. The sound is incredibly crisp and loud. Tuning is easy and precise adjustments are simple to make. Because it's new, I haven't had a problem yet. It didn't come with a pick guard but that's not really a problem. Overall, beautiful guitar, great sound, fun and easy to play.
-Dakota W
I attended the demo event here in Boise this afternoon. Although I have a bunch of nice guitars from the major brands (several currently for sale), this Jumbo was very hard to leave behind. Among others demoed, we got to hear and directly compare the cedar top/mahogany body in dreadnought, grand concert and jumbo sizes.
The dreadnought was typically bassy and boomy but in a pleasant and expected way. The grand concert tone was more articulate and focused. But the jumbo was just right — combing the focus and clarity of the GC with a nice low-end "oomph" without getting muddy or overwhelming. The jumbo sits very nicely on the lap and did not bother my injured shoulder the way a dreadnought does.
Tetons are all NICE guitars, very well made with a neck that feels and plays well, either fingerstyle or strummed. I only wish that it had been possible to buy guitars of this quality for this price when I started playing almost 40 years ago. Another guitar is the last thing I need these days, but this Jumbo may yet come home to me. It's that good…..
-Earl M
Bought a beautiful Jumbo at Graner Music in Colorado Springs that has just become a wonderful friend. Workmanship was excellent and the setup absolutely perfect. Only flaw was a very small white cracked seal on my D string tuner. Tuner still functions well but unsure if will be problematic in the future. The sound of this guitar is amazing. A large, dynamic and lyrical quality with beautiful sustain and decay. Plays like butter. Most comfortable jumbo I've played. The cedar sounds warm and detailed. I had the chance to play about 5 Tetons and they were all very good guitars. I was down travelling from Canada and I have to say I was very pleasantly surprised at finding this great of a guitar at this price point. It holds its own with Martin, Taylor and Gibson for sound. Very pleased. Thanks to Teton for a great inspiring instrument!
-james coates