Overview
Our Arm Rest Series was designed with three goals in mind. 1. Make sure the price would be within reach for everyday players. 2. Make sure they sound as good as every other Teton. I think we went beyond that goal beacuse they sound amazing. Part of the reason for that is because the arm rest allows the players arm to sit just off the guitar top and that lets the top vibrate even more. 3. Make them look like a guitar 3 or 4 times the price tag on a the Teton. I would have to say mission accopmlished.
Specs
TOP WOOD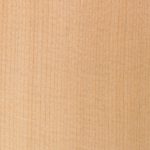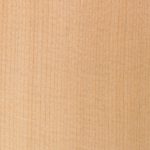 Sitka Spruce is the most well-rounded tone wood and is used on more guitar tops than any other wood. This is due to the tonal qualities and sonic projection of spruce. It has a nice even tone and does not accentuate any frequency above another in an overpowering way. Spruce also has a strong attack and does not get muddy at high volumes. This makes it a very versatile wood and makes those players with soft touches sound great and people playing with other instruments cut through the mix.
BODY SHAPE The auditorium body shape is probably the newest body shape for acoustic guitars. The auditorium takes elements that players love from various other shapes and combines them into a single body. The sound will be slightly different than a dreadnought and will scoop some of the mid range but it maintains the full dreadnought sound. It has a skinnier waist, much like a grand concert. This allows the guitar to rest lower on a player's thigh when sitting down and does not put as much strain on the shoulder. It's not hard to see why auditoriums have gained popularity so quickly.
ELECTRONICS
I love my STG150NT-AR Grand Teton guitar. It has a beautiful tone and deep volume. The body shape and the sides make it very comfortable to play. I've also noticed that it stays in tune with very little adjustment having to be made. The owner of the music shop where I'm taking lessons, who owns several guitars, liked my guitar so much that he immediately bought the same guitar after seeing and playing mine. Besides playing it at his performances, he has the guitar on display in his office.
-Howard Reynolds