TOP WOOD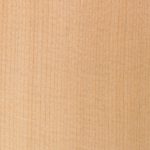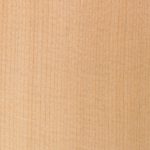 Sitka Spruce is the most well-rounded tone wood and is used on more guitar tops than any other wood. This is due to the tonal qualities and sonic projection of spruce. It has a nice even tone and does not accentuate any frequency above another in an overpowering way. Spruce also has a strong attack and does not get muddy at high volumes. This makes it a very versatile wood and makes those players with soft touches sound great and people playing with other instruments cut through the mix.
BODY SHAPE The auditorium body shape is probably the newest body shape for acoustic guitars. The auditorium takes elements that players love from various other shapes and combines them into a single body. The sound will be slightly different than a dreadnought and will scoop some of the mid range but it maintains the full dreadnought sound. It has a skinnier waist, much like a grand concert. This allows the guitar to rest lower on a player's thigh when sitting down and does not put as much strain on the shoulder. It's not hard to see why auditoriums have gained popularity so quickly.
ELECTRONICS
Outstanding sound, resonance and construction. I have been playing acoustic guitars for +50 years and am pleased with the Teton STG150CENT. I spent several hours in a sound room at my local music store before I decided on the 150. It has deep, resonant sound, very pleasing tone. In fact, I just purchased it yesterday noon, practiced a little with it yesterday and played at church services last night where I got a standing ovation. Outstanding sound!! I purchased a Martin DX1 about 5 years ago and have been disappointed by it. After about 4 years, it began cracking from the top/side joint into the body about 3″. I found the nearest guitar repairman and he finally satisfactorily repaired it. My dealer claimed that I had not cared for it, allowing it dry due to very low humidity. I treat all three of my guitars with care and have NEVER had that problem with any of the other two which are in the same environment as the Martin. Bottom Line: Teton makes a great guitar.
-Rich Jennings