TOP WOOD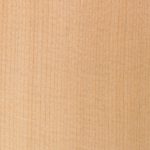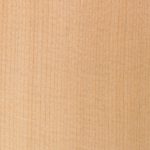 Sitka Spruce is the most well-rounded tone wood and is used on more guitar tops than any other wood. This is due to the tonal qualities and sonic projection of spruce. It has a nice even tone and does not accentuate any frequency above another in an overpowering way. Spruce also has a strong attack and does not get muddy at high volumes. This makes it a very versatile wood and makes those players with soft touches sound great and people playing with other instruments cut through the mix.
BODY SHAPE The auditorium body shape is probably the newest body shape for acoustic guitars. The auditorium takes elements that players love from various other shapes and combines them into a single body. The sound will be slightly different than a dreadnought and will scoop some of the mid range but it maintains the full dreadnought sound. It has a skinnier waist, much like a grand concert. This allows the guitar to rest lower on a player's thigh when sitting down and does not put as much strain on the shoulder. It's not hard to see why auditoriums have gained popularity so quickly.
ELECTRONICS
After over 40 years of labor earning restriction and now approaching retirement age, I decided to rediscover my music appreciation which youth instruction afforded me. Years ago I received piano instruction for a decade as a youth and moved to guitar for ease of access. I've had a number of acoustics in the past but never kept them. But now I wanted to settle with a comfortable instrument that would last me a long time and provide the enjoyment I need. I tried this one out in a local music store alongside at least a hundred others and, to tell the truth, this one stood out for ease of fingering, fullness of sound, and texture to the grip. All of these contribute to a comfortable experience, regardless of the level of activity. I tried many of the brand names available and none matched the selection I made. And when I discovered the affordability in comparison to most of the others, my decision was made. You folks at Teton had constructed, at least in this instrument, one of the finest available to the public. Thank you for finding the right ingredients!
-Kevin R Koutnik
Simply the finest acoustic guitar in its price range you will find anywhere! Amazing quality, superb tone, highly playable, great electronics! I've owned one of everything; for the money, you won't find a better instrument! I highly recommend you buy a Teton!
-Enoxh
I previously sent a message to Teton Support on this subject, but want to leave a review also. I have probably only done 2 reviews in my entire life. This is the third. I own a Martin 6 string, a Recording King 6 string, and a Taylor 12 string. Nothing real expensive, but they all sound great. I am extremely happy with the latest guitar I found. I have been looking at Taylor guitars in the 2-3K price range and was planning on eventually making that purchase…until I stepped into MusicGoRound and found a used Teton STG105CENT. Yep, I said USED, in excellent condition for less than $200. I got it home and replaced the strings with a set of Martin Acoustic SP 10's. The Teton sounds better than my Martin and at least compares to many of the new Taylors I have tried out. This guitar has been discontinued, but if the new Teton products are like this one in workmanship and sound quality, then companies like Taylor and Marin have some serious competition.
I will be trying out other Teton guitars in the future….but, for right now, Taylor can't have my money.
-James Dudzik
One word–phenomenal. I am a 54 year old singer, songwriter, guitarist and praise and worship leader. I have had acoustic guitars from 13 years old to present and have owned most of the major brands. This guitar is the best I have ever owned.The look, feel, sound and craftmanship of this instrument is outstanding. This guitar has inspired me. Her nickname is Maggie Mae and she plays and sounds like a dream. The price was mind-blowing for such a fine instrument. I believe this guitar and other Teton guitars are a good investment. This new company will surely grow to top end status, like Martin, Taylor and others that have accomplished a top end status. Teton will be a collector item and worth a high dollar amount in the future as long as they keep up the craftmanship and fine detail of a fine quality instrument. My guitar is simply magnificent. Thank you and God bless your company.
-Jackie W. Taylor
I like the guitar for the $. Did a lot of research before I made my purchase. Shopped for the best price and made the purchase online. Great sound but several blems on the finish. I see I was ahead of my time when I made the purchase as the price has gone up about 1/3. I do not think I would purchase another simply because I have one. Most likely will move up in price and quality. Call me a homer but I live near Nazareth, PA, so that is where my next one will come from.
-Christopher Blum