Overview
Like bright colored leaves and a crisp autumn day, the combination of spruce and mahogany is perfection. The woods not only complement each other aesthetically, they also work together to create a great sound with lots of wonderful overtones. This companionship of woods together with a grand concert body provide a focused tone, that is rich with mid-range frequencies, which are crucial for cutting through a mix of instruments.
Specs
Limited Lifetime Warranty
BODY
Body Shape:
Grand Concert
NECK
OTHER
Electronics:
Fishman ISYS+
Strings:
D'Addario EXP16 12-53
TOP WOOD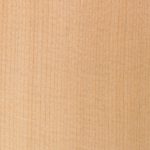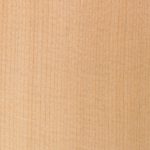 Sitka Spruce is the most well-rounded tone wood and is used on more guitar tops than any other wood. This is due to the tonal qualities and sonic projection of spruce. It has a nice even tone and does not accentuate any frequency above another in an overpowering way. Spruce also has a strong attack and does not get muddy at high volumes. This makes it a very versatile wood and makes those players with soft touches sound great and people playing with other instruments cut through the mix.
BODY SHAPE The auditorium body shape is probably the newest body shape for acoustic guitars. The auditorium takes elements that players love from various other shapes and combines them into a single body. The sound will be slightly different than a dreadnought and will scoop some of the mid range but it maintains the full dreadnought sound. It has a skinnier waist, much like a grand concert. This allows the guitar to rest lower on a player's thigh when sitting down and does not put as much strain on the shoulder. It's not hard to see why auditoriums have gained popularity so quickly.
ELECTRONICS
I stumbled on this guitar at the local music go-round while looking for a "small body" acoustic, for under $500, and was blown away. The fit and finish is impeccable, tone incredible, and neck set-up, spot on. Absolutely the best value in this price range, and probably worth twice as much. I'll have to admit I had never heard of Teton guitars, but am glad I discovered them. Do yourself a favor and check them out. I guarantee you will go home with one!
-Mike