Overview
If you are looking for a classic, then the STC155CENT is just for you. Notice that I said classic, not classical. Sure, this is a classical guitar, but it is also a classic. The STC155CENT was our first guitar with a cut away and electronics. When we developed the first few guitars we know that the models with a solid western red cedar top and rosewood back and sides would be the most sought after wood combination and we decided to make it even more accessible by adding electronics to it. The STC155CENT has always been our best-selling classical because it has all the right parts to be an amazing instrument. It truly is a classic classical.
Specs
TOP WOOD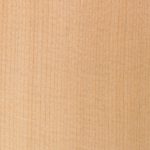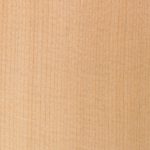 Sitka Spruce is the most well-rounded tone wood and is used on more guitar tops than any other wood. This is due to the tonal qualities and sonic projection of spruce. It has a nice even tone and does not accentuate any frequency above another in an overpowering way. Spruce also has a strong attack and does not get muddy at high volumes. This makes it a very versatile wood and makes those players with soft touches sound great and people playing with other instruments cut through the mix.
BODY SHAPE The auditorium body shape is probably the newest body shape for acoustic guitars. The auditorium takes elements that players love from various other shapes and combines them into a single body. The sound will be slightly different than a dreadnought and will scoop some of the mid range but it maintains the full dreadnought sound. It has a skinnier waist, much like a grand concert. This allows the guitar to rest lower on a player's thigh when sitting down and does not put as much strain on the shoulder. It's not hard to see why auditoriums have gained popularity so quickly.
ELECTRONICS
This is by far my favorite guitar. i have some really nice guitars but the Teton 155 Cent is my first choice in all situations. The sound is brilliant and crisp. It has never let me down when gigging. It is just a great guitar. I recommend Teton guitars, the best value for any money.
-David Brooks
I love this guitar. I am not a professional by any means, but this has a wonderful range of sounds. This is a guitar whose worth exceeds its cost by far. What a great value. The electronics are not bad either, though I haven't had much of a chance to play with them.
-Jared Butler
Nice wooden box. It has a nice woody tone, especially with the John Pearse folk Thomastik Infeld strings. I always wanted a José Ramírez Traditional C650 guitar. Now I have one that still had the glue drying when it came to my front door. What a treat to have in my hands. I am truly blessed.
-penda man
This is hands down the best guitar I have owned. I am a performer, teacher, songwriter and recording artist and this guitar has excelled in every situation it has been in. Very comfortable action and I love the wide neck – perfect for classical fingerpicking, improvisation, and songwriting. Not to mention the beauty of its shape and dark woods. Very solid guitar, especially for the price! This is one of those guitars that I want by my side for a very long time.
-Morgan Thomas
I love my guitar. When I went to Guitars & More here in Salt Lake City, I was looking for a guitar with the right sound and the right feel. I tried several guitars and when I tried yours I was in heaven. The sound is amazing! It was a different model but the sound and how it felt made me choose your brand.
There's only one thing that could be listed as a problem. I'm not sure if it's something that can be fixed or if you are the right person to talk to, but the battery compartment vibrates when I'm playing and if I'm playing plugged it can be heard loudly.
-Lospereyra