Overview
Our Arm Rest Series was designed with three goals in mind. 1. Make sure the price would be within reach for everyday players. 2. Make sure they sound as good as every other Teton. I think we went beyond that goal beacuse they sound amazing. Part of the reason for that is because the arm rest allows the players arm to sit just off the guitar top and that lets the top vibrate even more. 3. Make them look like a guitar 3 or 4 times the price tag on a the Teton. I would have to say mission accopmlished.
Specs
TOP WOOD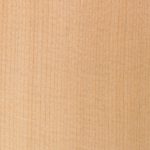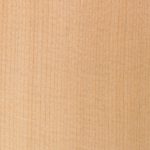 Sitka Spruce is the most well-rounded tone wood and is used on more guitar tops than any other wood. This is due to the tonal qualities and sonic projection of spruce. It has a nice even tone and does not accentuate any frequency above another in an overpowering way. Spruce also has a strong attack and does not get muddy at high volumes. This makes it a very versatile wood and makes those players with soft touches sound great and people playing with other instruments cut through the mix.
BODY SHAPE The auditorium body shape is probably the newest body shape for acoustic guitars. The auditorium takes elements that players love from various other shapes and combines them into a single body. The sound will be slightly different than a dreadnought and will scoop some of the mid range but it maintains the full dreadnought sound. It has a skinnier waist, much like a grand concert. This allows the guitar to rest lower on a player's thigh when sitting down and does not put as much strain on the shoulder. It's not hard to see why auditoriums have gained popularity so quickly.
ELECTRONICS
I've been looking for an A/E cutaway as I have been playing more on the upper frets lately. I had a big name guitar a year ago and it just didn't do it for me. I was looking around online for some "lesser known" brands hoping to find a "diamond in the rough" for a reasonable price and stumbled upon Teton Guitars. Did some research for a couple of weeks and finally pulled the trigger on this beauty. WOW! I'm very impressed with the tone, playability right out of the box and quality of this guitar. I play in a trio and brought the guitar to practice. Our singer was immediately taken by the look of the guitar with the maple armrest. Our other guitar player walked in as I was fingerpicking a song and his face lit up. I let him play the guitar for a couple of minutes and then asked both of them what they thought. Both thought it was a beautiful sounding guitar and after asking them what they thought I paid for it new, they were shocked when I told them that it was 2-1/2 times less than what they guessed. I am currently trying to sell one of my solid wood guitars and, when I do, another Teton is definitely in my future!!
-Bob Trebra
In November, 2016, I was advised to test and consider a Teton guitar as my first guitar. It is August, 2017, and I can attest to the fact that the advice was spot on! The sound of the Auditorium is richer than the Dreadnought and just under the highs of the Grand Concert. Wonderfully bright and full. The action is pleasant and accurate. The arm rest is comfort I didn't realize I'd appreciate so much! I'm still learning and this guitar has certainly prevented the testimony I saw so often when first shopping for guitars, that the student lost interest and is now selling. NO chance if they had the pleasure of a Teton! This guitar inspires me to play and learn! Soon, when I'm good enough, I'll get to share this wonderful sound with people around me!
-Jeremy Casner