Overview
We decided to add an auditorium to our best selling series. As expected it became one of our top sellers its first year. The auditorium body in combination with the solid cedar top has a very pleasant sound. It is very warm and has a nice even frequency distribution. The overall effect will blend well with vocal performances, making this guitar a natural fit for singer/songwritters. Having Fishman electronics makes this guitar a must have for performing musicians.
Specs
TOP WOOD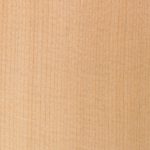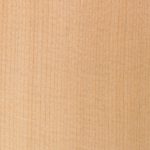 Sitka Spruce is the most well-rounded tone wood and is used on more guitar tops than any other wood. This is due to the tonal qualities and sonic projection of spruce. It has a nice even tone and does not accentuate any frequency above another in an overpowering way. Spruce also has a strong attack and does not get muddy at high volumes. This makes it a very versatile wood and makes those players with soft touches sound great and people playing with other instruments cut through the mix.
BODY SHAPE The auditorium body shape is probably the newest body shape for acoustic guitars. The auditorium takes elements that players love from various other shapes and combines them into a single body. The sound will be slightly different than a dreadnought and will scoop some of the mid range but it maintains the full dreadnought sound. It has a skinnier waist, much like a grand concert. This allows the guitar to rest lower on a player's thigh when sitting down and does not put as much strain on the shoulder. It's not hard to see why auditoriums have gained popularity so quickly.
ELECTRONICS
Equivalent quality and playability to a Taylor 314CE.
Buy now; these things are only going to escalate in value!
-Dave Cannon
I've had my STA105CENT for a month now. I love it. The cedar top has a mellow tone that I really dig. The build quality is good. It sounds good plugged in. I've had piezo pickups that I hated, but this one is good (for a piezo). Guitar Czar set it up well. I pick up this guitar almost every day (and I typically play my electrics). Bottom line – money well spent.
-Aaron Weaver
I have several high-end Martins and Taylors in my collection. My goal was to find an every day player I didn't have to worry about getting damaged at informal get-togethers. The lesser models of the well known makers didn't cut it for me. The sound and playability just wasn't to my liking. I found a few write-ups on Teton Guitars, most positive, some not so positive, and decided to take a chance on the STA105CENT for its cedar top, body size, Fishman electronics and attractive pricing. I was not expecting the instrument I got for the price I paid. The Teton surprised me with its excellent sound quality and playing ease. It is by far better than any other guitar I tried in its price range. The fit and finish and craftsmanship are outstanding. I compared the STA105CENT to my Taylor 814 CE anniversary edition which is similar in size and shape. Let's be totally honest–the Taylor is an awesome instrument; however, the Teton, in my eye, runs a close second. Considering the Taylor costs about ten times the price, that's saying something. I highly recommend Teton guitars. You won't find a better guitar for the price.
-GARY DILLON
I was invited to pen this review and it's my pleasure to say this has been a meaningful experience. I dig the vibe from this company as much as the instruments they make. The 105 has been an intimate part of my playing life. When I purchased it, I was not shopping brand, nor price, just sound quality and playability. Love at first touch. Though I am not an accomplished player, I highly recommend this warm, accessible axe.
-Mark