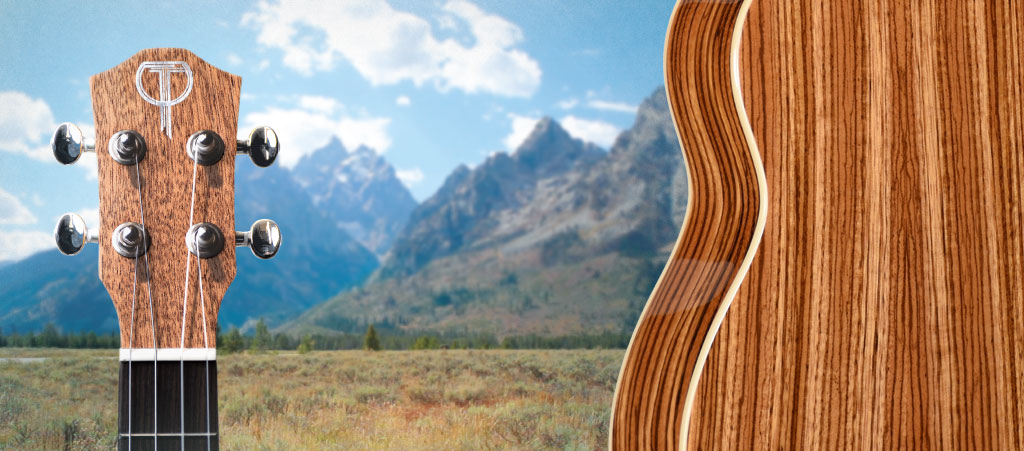 Our big launch at Winter NAMM this year were our ukuleles. We introduced new series and updated existing ones. Each series now has unified aesthetics and has all four body shapes available, soprano, concert, tenor and baritone.
Five of the six series have solid tops: 103, 130, 140, 160, 180. The 003 series is all laminate. We have used spruce, cedar and mahogany for the solid tops. Mahogany, spalted maple, willow, zebra wood and ebony are used for the back and sides. We use Techwood for the fingerboard and bridge.
The new Teton ukuleles are built and priced to be played by beginners and professional and everyone in between. The uniqueness of the exotic woods allows players to have their own instrument. The all mahogany models stick with longstanding ukulele construction and will appeal to traditionalists. We have worked hard to offer a broad range of ukuleles that will appeal to all types of players and we want to make sure that they were very affordable. I feel like we have accomplished that.