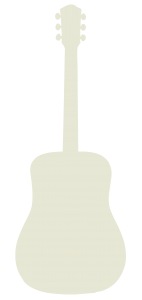 Join Us at NAMM 2017!
Teton Guitars is pleased once again to introduce exciting new models as well as showcasing its acoustic guitar line at NAMM 2017, along with appearances from our family of Teton Artists. Please join us on our front porch at NAMM booth 4430.
YOUTUBE | TWITTER | INSTAGRAM | FACEBOOK
The 2017 NAMM Show | January 19-22, 2017 | Anaheim Convention Center
NAMM 2017 Press Releases:
Teton Guitars Introduces New Arm Rest Models at NAMM 2017
Preview: Limited Edition 2017 Teton Guitar Models
Schedule of Teton Artist Appearances at NAMM 2017
Ziricote Launches Teton Guitars Exotic Wood Series
Teton Guitars Logos
Teton Guitars is a registered trademark. As such, downloading and use of the Teton Guitars logo constitutes contract under the following conditions: For lawful, authorized dealer use, for advertising use, and for use in journalistic reviews and articles about products manufactured by Teton Guitars. Any other use requires written consent from Teton Guitars.
Teton Guitars Square Logo (jpg)
Teton Guitars Logo Horizontal (png)
About Teton Guitars
Teton Guitars is an American guitar company based in Idaho Falls, Idaho specializing in solid top acoustic guitars and ukuleles. The company was founded in 2010 in the shadow of the Teton Mountain Range, its source of inspiration. Models are designed in Idaho, USA and produced by luthiers in China. Teton Guitars is owned and distributed by Chesbro Music Company, a top 100 music industry manufacturer.
Contact:
Ben Parker, Marketing Director, 208-932-1228, ben@tetonguitars.com
Jed Robertson, Sales Manager, 208-932-1211, jed@saperemarketing.com