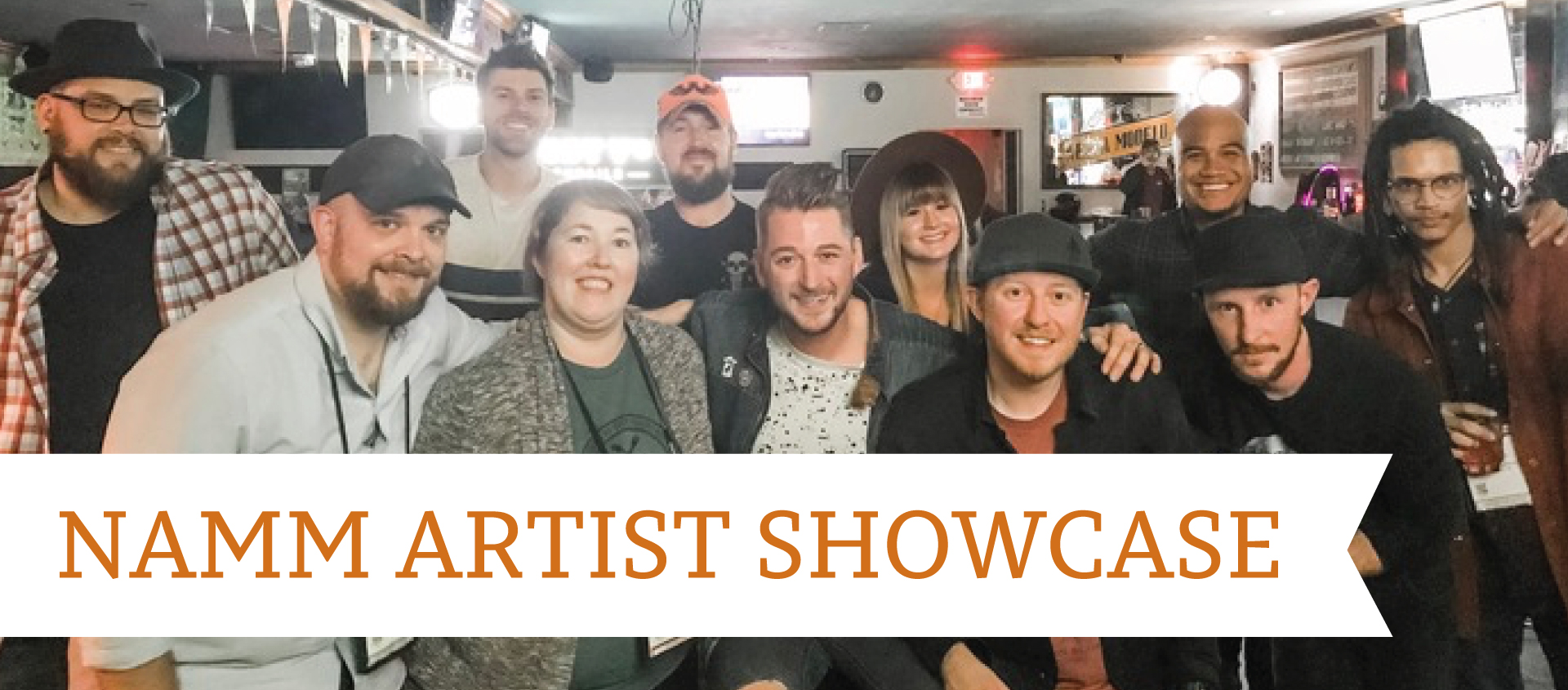 Attending the NAMM show is always a highlight of the year for our crew. Have you been before? The crowds, the sounds and the energy are something you won't soon forget. It's easy to feel overwhelmed and get swept away in a sea of people, but even easier to be overcome with inspiration.
Class schedules, booth visits, live performances and product demos create a buzz through the 100K plus people walking through the Anaheim Convention Center. One overhears things such as, "that was so helpful, what a cool product, wow that guy was really talented," etc.
You also hear things like, "I didn't know it would be so crowded, where's the bathroom and which hall are we in right now?" With three floors to explore, each section and corner stuffed with the latest in music gear, trends and tech. Deals are being made, hands shaken over new partnerships, cards swapped, a hub of networking everywhere you turn. There's just a lot going on, spanning 4 chaotic days.
We're there to show off Teton Guitars. New products, current products and everything in between. We focus on relationships old and new, hoping to expand the reach of this line we have poured so much into. The days are long and tiresome, but fulfilling as we receive positive comments and feedback from those playing our instruments. We are grateful to see our hard work paying off.

During the show, we feature members of our Endorsed Artist roster, who play demos at the booth. They showcase our products and their own talents. Watching them interact with small crowds that gather is magical as it again reminds us why we do what we do.
Music is what brought us all physically to this location, music is what we do for a living, what we play, what we sell, what we love. It reminds us that while we're all different outwardly, we're all the same in so many ways. We're gathering with one focus, one passion, one dream. Music. It unites us like nothing can, moves us like nothing else ever will, inspires us to keep going.
Stay tuned to our Instagram and Facebook for a podcast interview on UPBEAT with Parker Kane, featuring Ben and Jenn. We talk about some history, overcoming challenges and how grateful we are for each of you.
Keep Strummin',Jenn

I love hearing from you – drop me a line with comments, questions or suggestions.team@tetonguitars.com