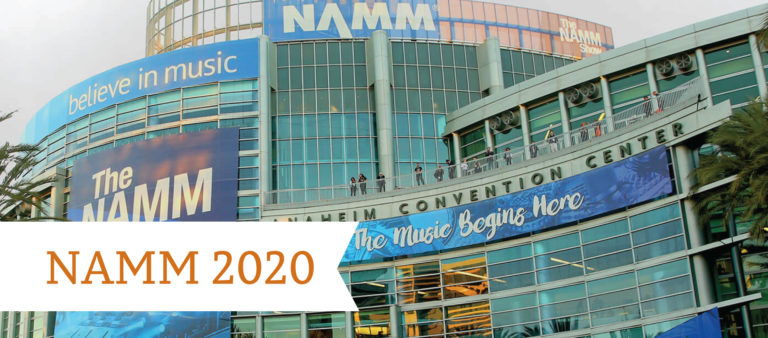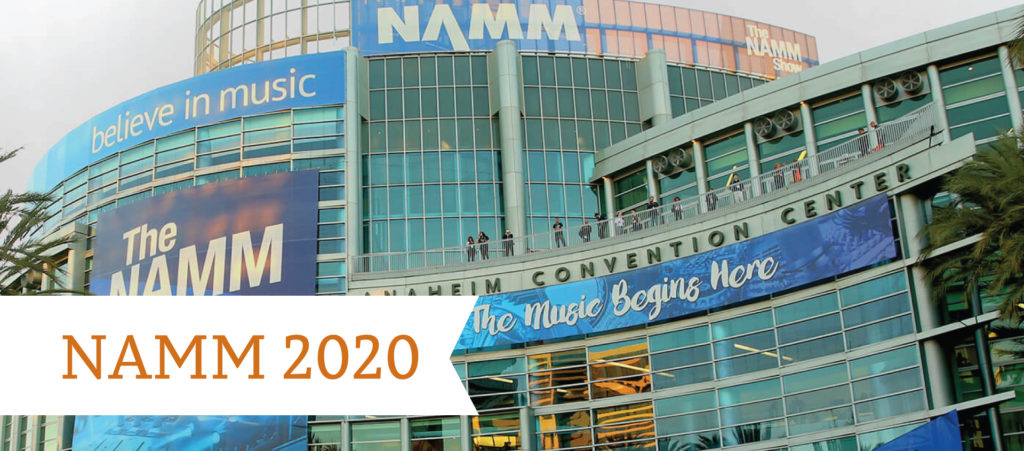 NAMM is always a crazy time of year. Leading up to NAMM we are preparing the booth, creating catalogs and other marketing materials. We schedule Artists to play at the booth and at our NAMM After Jamm as well as scheduling appointments and figuring out sales promotions. There is so much that goes into a NAMM show and so many people here that are part of the process of putting on a great show.
Once everything is there and the booth is set up, I actually spend little time at our booth. We have awesome salespeople who work at the booth and great artists who help and do demos. I let them do their thing. I come back every once in a while to get water or a snack. I say hi and try to visit with the artists or any Teton fans for a few minutes before I head back out to the craziness that is the NAMM show floor.
I spend the vast majority of my time in meetings. I meet with the factory and vendor personnel that supply parts and accessories to Chesbro Music Co. and Teton Guitars. I meet with other manufacturers and see what is new. It might seem surprising to you, but the music industry is actually a very small industry. I have become friends with lots of people over the years and I love to see what they are doing and see what they have that is exciting. Many of them will come by the Teton booth to see what we have too. There is a very supportive community at NAMM.
When I am not in meetings, I walk the floor and see what is new. I look for new companies that have innovative ideas. I enjoy seeing tons of brain power at work, trying to make music accessible to more and more people. I try to watch demos and learn all I can. This inspires me to work throughout the year to come up with my own innovations and see where I can take music.
I am always stressed out leading up to NAMM. It comes right after the holidays which can be stressful. Making sure everything is ready when it needs to be ready and on its way to the show and then having a smooth, productive show is very daunting, but once I get to the show and see that most things will go the way I hoped they would; or that things that didn't go as planned still work, I then get to settle in and enjoy myself. I get to see old friends that I may only get to see once a year at the show. I get to ask about their families and make sure everyone is well. I get to give people hugs and let them know I value the friendship that we have had for many years. All the craziness, the loud (LOUD) halls and heavy crowds can be tough, but at the end of the day I love my time there.
Even though I am not at the Teton booth, I can get a feel for how things are going for Teton. 2020 had a different feeling than the past 9 years. It felt like Teton was known and appreciated. It felt like people depend on Teton and appreciate our years of dedication to create awesome guitars. I would say that this year, we didn't have to work as hard to sell ourselves to musicians. They know us and what we are all about. It felt nice and it was rewarding to see all of our hard work paying off.
The 10th Anniversary guitar was a hit. The new student guitar was a welcomed addition to our lineup. The 000 series also caught people's attention. I would say that the 2020 NAMM was the best NAMM yet for Teton.
Cheers,
Ben

Send questions or comments to ben@tetonguitars.com