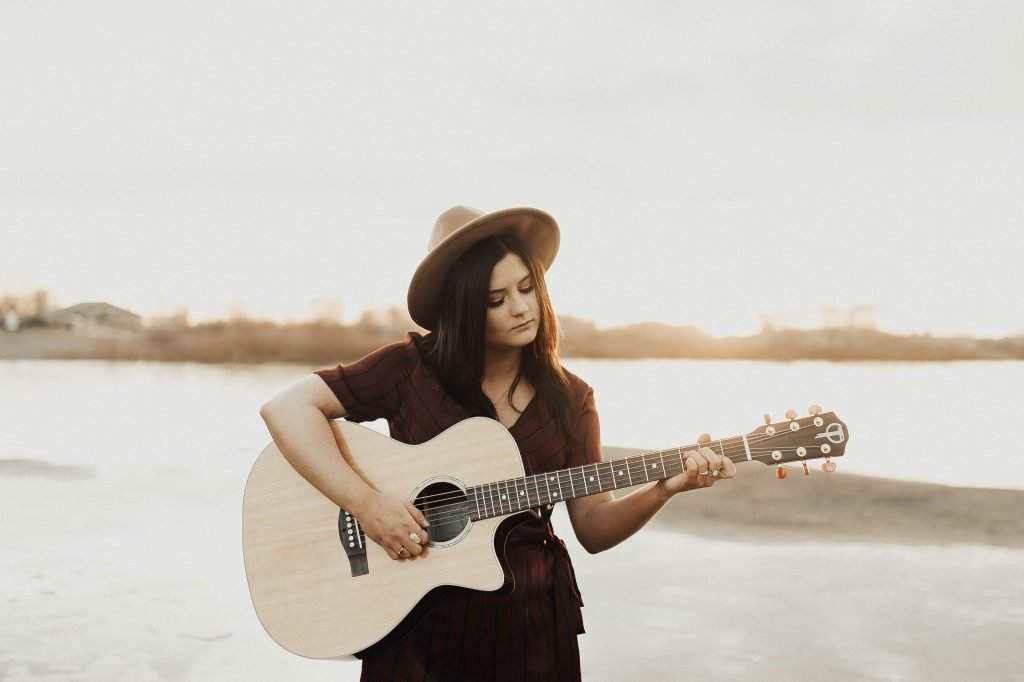 Every artist encounters moments that build their musical journey. Small or large, these moments aid in the development of who you are as a musician. Being introduced to Teton Guitars was one of those moments for me. I remember the first time I held a Teton. It was a whole experience within itself. I had been on what seemed like an endless search for my ideal instrument. Teton went above what I was ever hoping I would find in a piece of art. Each instrument is crafted with a sound of its own and is flexible with any style of playing. After years of being a Teton owner, I still experience those same feelings every time I play it, where I haven't been able to find it anywhere else.
Marissa Leigh grew up with the inner love of music ringing within her bones. She hears of stories from her early childhood of humming tunes before gaining the ability to speak. She recalls memories from her past that encouraged her love for music and her drive to develop her talents. Marissa began walking down her path of singing at the age of 8. While growing into her older years, Marissa found herself being attracted to the acoustic guitar. She was gifted with her first one at the age of 12. Soon after, she blossomed into a self accompanied artist; running down a road full of music opportunities. Marissa credits her former guitar teacher, Seth Callister, for watering her seed that music planted. She released her first EP of acoustic covers in 2015 at the age of 15, after being introduced to Teton Guitars.
Marissa Leigh has developed a unique genre she calls her own. She found her indie acoustic and folk sound from artists Eva Cassidy, Joni Mitchell, Birdy, James Bay, and others. Marissa walks the streets of her small town of Idaho Falls, Idaho, spreading her distinctive music style. She hopes that as her young music career continues, she can touch the lives of those willing to listen.