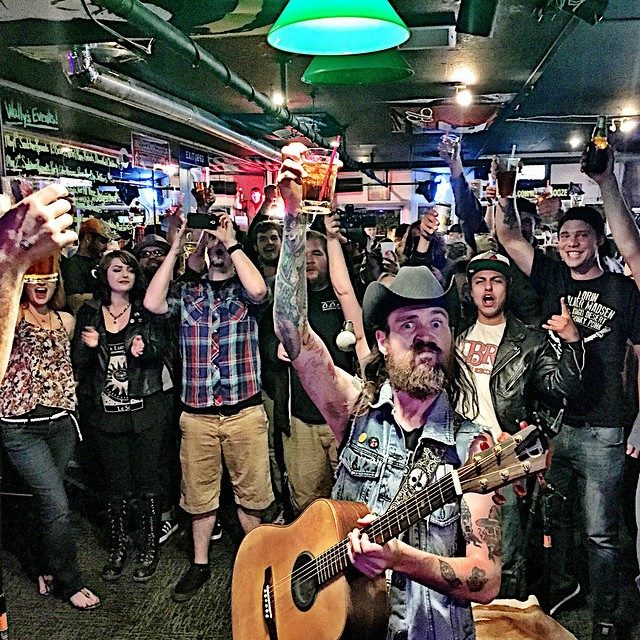 • Plays the STS150ENT Teton Guitar
• From Phoenix, Arizona
I think the thing I love most about Teton is the people behind the scenes of every one of these instruments. There is so much thought and care that goes into these guitars every day which I have grown to learn more and more about. There is nothing I want more than to work with a brand/company who truly cares about the product and quality they are putting out into the hands of people every day. That speaks volumes to me as an artist.

Not to mention that Teton is a brand that listens to it's clients and players by taking notes directly from them to the designer to insure that they are doing everything possible to help evolve and continue to push the envelope further and further with each new model.
Outlaw country artist, Lorin Walker Madsen, blends whiskey, romance and a road-tough attitude into his own brand of high desert honky punk –– gritty vocals and honest lyrics laid over his take on traditional country music.
Born in Denver, Colorado, Lorin grew up in Salt Lake City, Utah. He was a punk rock kid, an outsider, breaking away from the norm early on. Starting at age 12, he played in bands and gigged around town. At 19, he bought a van, hit the road and never looked back. He's been touring ever since.
In 2013, Lorin released "The Kind of Man I Am" on his newly-formed label, Salt Lick Records. He played 220 shows on the tour supporting the album which was 36 months long and covered 35 states.
Upon returning home in late 2014, Lorin set up High Desert Studios, a recording studio in an old warehouse and office building in South Salt Lake City. After writing new material, he assembled his live band from the road along with other players he'd met and began engineering his 2nd full-length album.
On May 5, 2015, Lorin's second album, "Raise Your Glass," was released on Salt Lick Records. He's currently on another full US tour with his first dates in Canada as well.