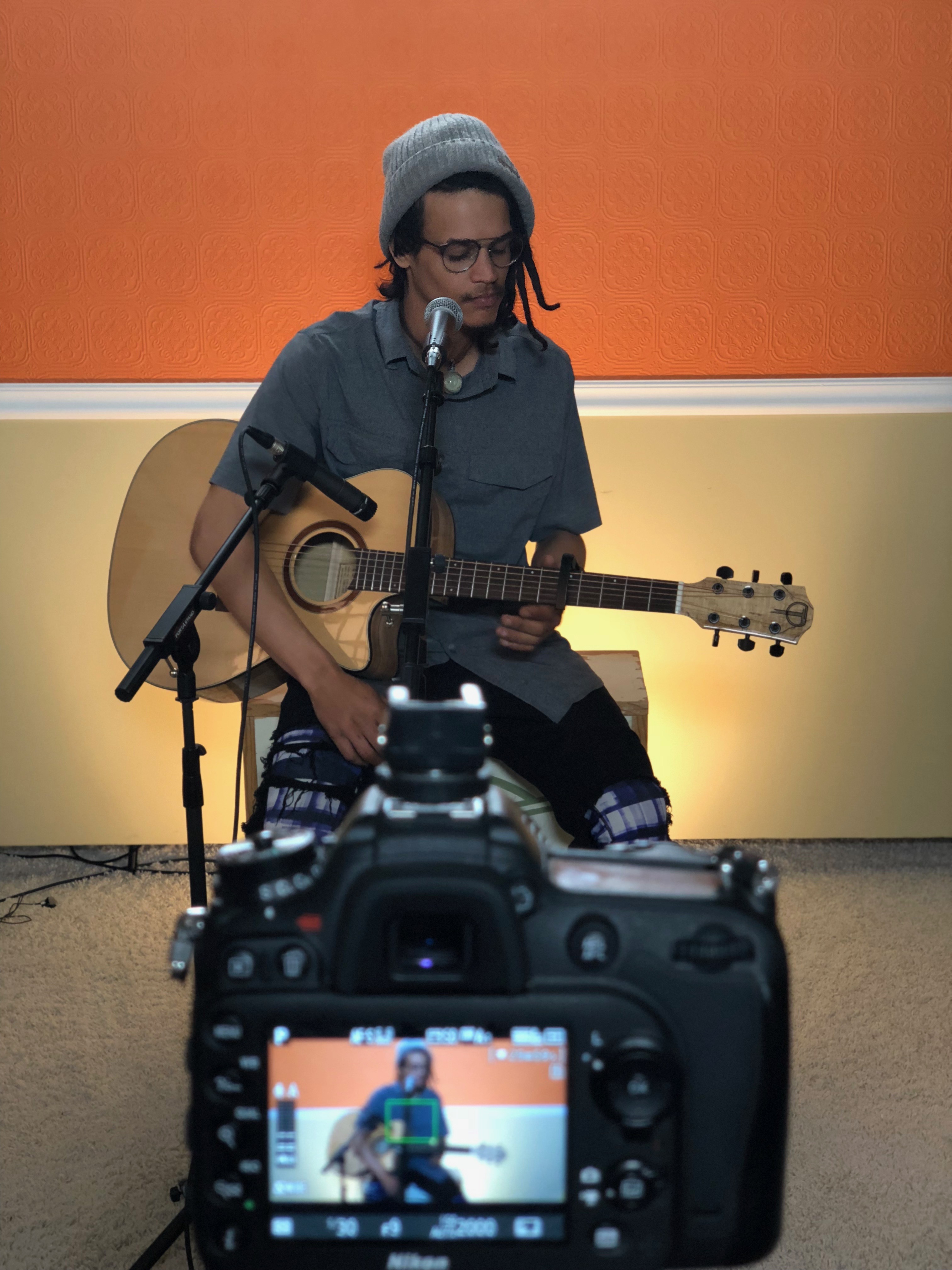 Plays the STS160ZICENT
From Ogden, UT
I LOVE my Teton guitar. I enjoy it so much it's hard to play anything else. The tone is warm, full, beautiful and the prices can't be beat. Nothing surpasses its physical beauty either, with the solid top and stunning wood grains on the back! So much love for this guitar
Keyvin's path in music started in early 2006 while playing upright bass in his junior high orchestra in Las Vegas, NV. He begged his mother for an upright bass, and was told, "you cannot have one until you show me you're serious about music."
Soon after, he auditioned for the Las Vegas Academy of the Arts and was accepted into their orchestra program almost immediately. Once accepted, Keyvin's mom took him to pick out an upright bass of his very own. Not too bad for his first instrument! It was during his school years that a love and passion for music really grew and evolved.
After High School, Keyvin moved to Ogden, Utah, where he started attending open jam sessions, in an attempt to break into the local music "scene." Upright bass in hand, he played with a few local groups and made a name for himself.
For Keyvin's 22nd birthday, his mother gifted his first guitar… and the discovery and passion of songwriting began. He's now the guy at every campfire and party, singing and playing acoustic guitar. In fact, you'll be hard pressed to find Keyvin without a guitar close by. His beloved Teton was purchased the spring of 2018 and he hasn't looked back.
This year also brought the filming of his original song 'Dopamine', which was recorded for Teton TV as an exclusive release. You can catch Keyvin throughout the SLC valley, playing upright bass in "The Backyard Revival", and slinging guitar for two performances on Park City Television, plus numerous other acoustic shows wherever there's an open stage.
Keyvin's greatest inspirations are the powerful people surrounding him in life, who've pushed him and supported his music and the love of the world around him.