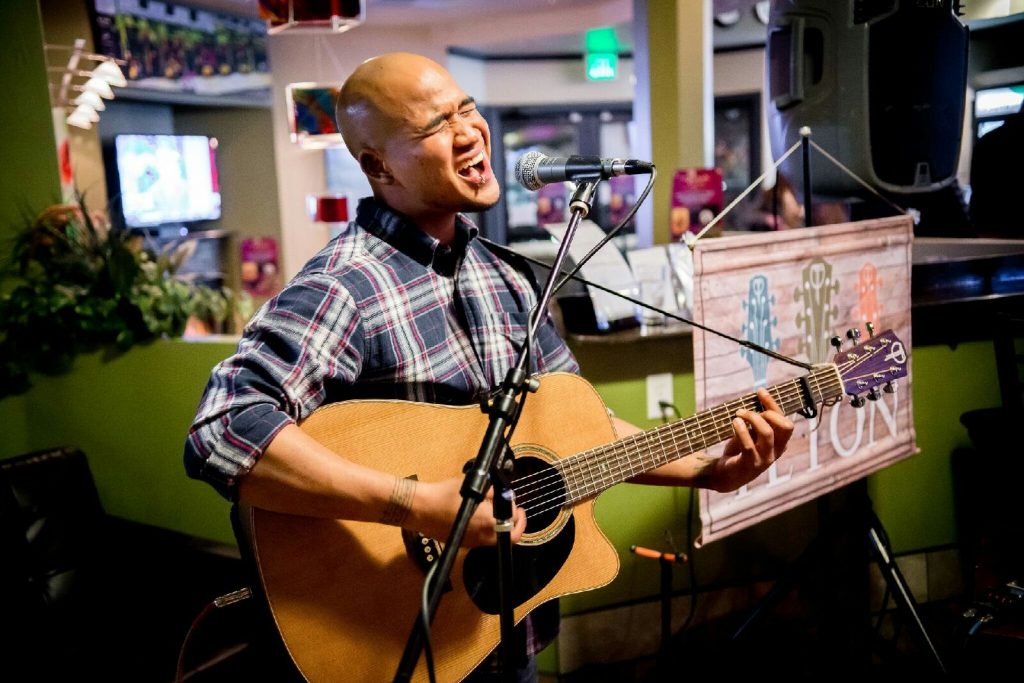 • Plays the STA150CENT and the STS155CENT Teton Guitars
• From Denver, Colorado
The enthusiasm behind the Teton guitars is completely contagious. It's simple why people are excited about this company. They have managed to create beautiful guitars with rich tones that rival high end brands at nearly half the cost of their competitors. This grass roots company has an eclectic warm staff that has also given artists like myself a spotlight to show our talents. Also, like any great company, they are not afraid to ask questions about what they can do to improve their products. With this type of foundation the future looks very bright for Teton Guitars.
Kenny's rhythmic acoustic strumming and soulful raspy vocals are the foundations of his musical career. Deep rooted in vocal performance, he made his way into the Colorado music scene and explored many different styles and genres along the way. Currently, Kenny has been focusing on developing and recording new original storytelling tunes along with adding his own accent on cover songs. His other passion with music is working with his blues/rock project called "Leung and the Wreck". There are many things on the horizon for Kenny Lee Young and he feels honored being a part of a growing and talented music scene in Denver. Go out of your way to see him live!