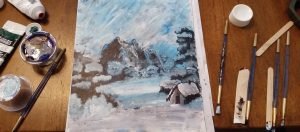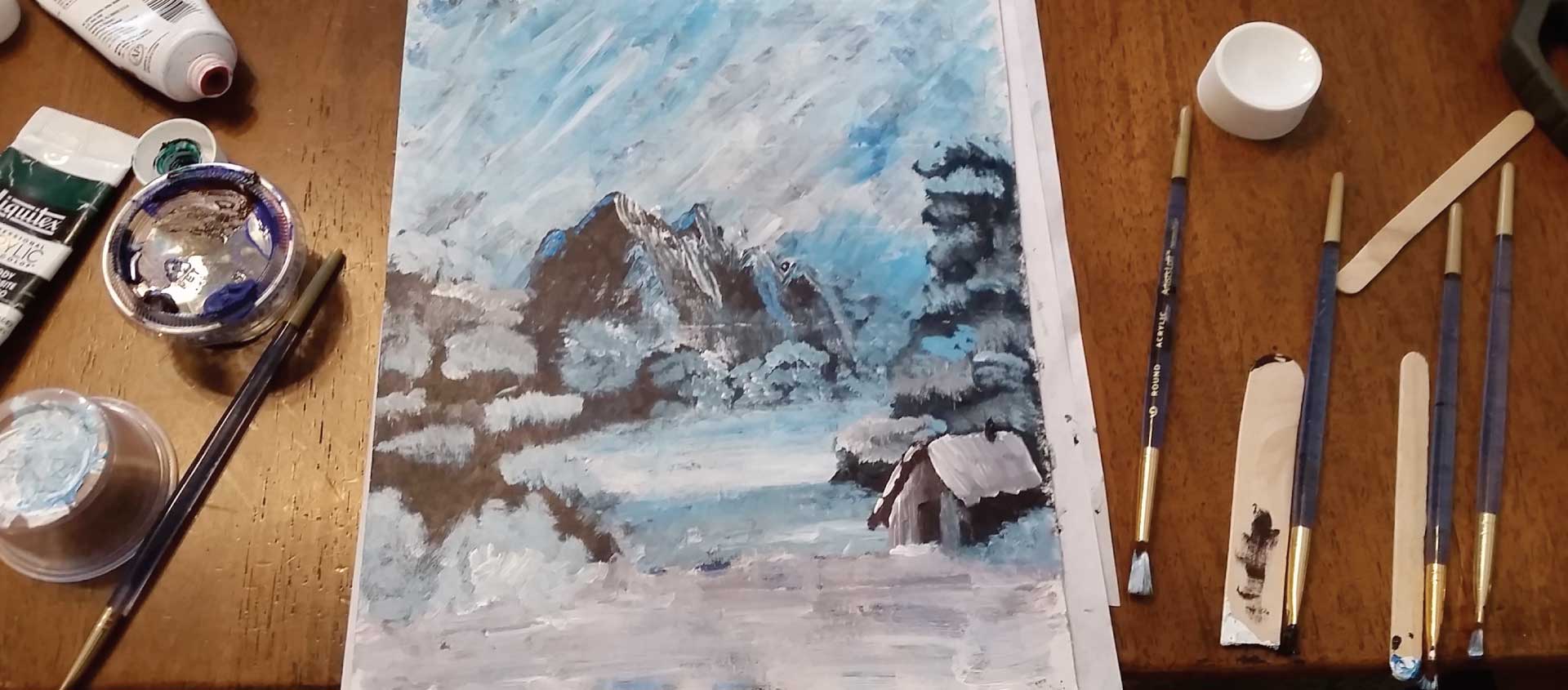 In December, we posted a challenge and reward on our FB page for the first 5 people who participated. The challenge? To follow along with Bob Ross and paint a beautiful snowy Teton landscape. We haven't had too much snow this season and it also seemed fitting for those that have never been able to visit this scenic area.
Within a few hours I had a lovely email appear in my inbox – subject line, Bob Ross, from our #friendofteton, David, who said, "First real painting I've ever done! It was fun."
I quickly replied to compliment David on his amazing results, thank him for taking the time and also so he could claim his prize. We sent a T-shirt and a few other goodies right along. You can see his artistic abilities here and we would love to see yours!
Technically, there are still 4 prizes up for grabs if you complete this painting along with Bob and email a photo to team@tetonguitars.com subject line: Bob Ross.
Thanks for playing along, David! I really enjoyed your painting and especially the later reply of, "It wasn't quite what I planned to do this morning, but I couldn't resist the challenge." We're glad you joined in, making some great artwork and continuing to support our brand.
Keep Rockin'
— Jenn