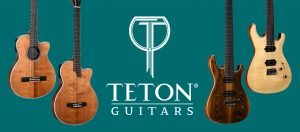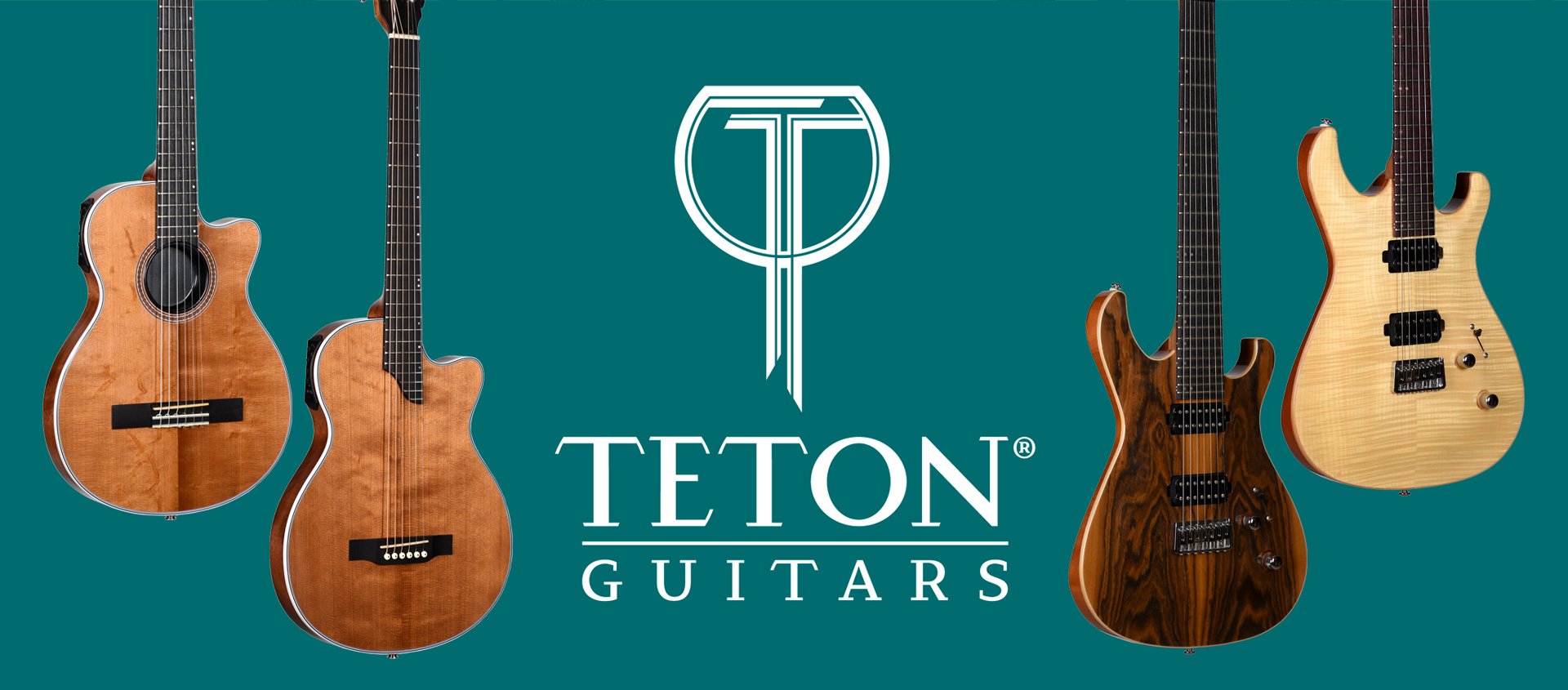 Teton Brings All-new Hybrids to 2018 NAMM Show
Teton Guitars is expected to introduce its youngest line of hybrids at the 2018 NAMM Show. Teton's been busy since last year's NAMM Show and, after a long winter, Teton Guitars is growing their family by two. Due to arrive January 25th, the big reveal will be both classical and acoustic hybrid styling. And so the adventure begins with the mixed, fraternal characteristics of the Hybrid. Help Teton welcome these babies on board with a stop at booth 6402. Teton's Hybrids start at $749.00 MSRP.
Teton Guitars Makes Natural Update to Electrics Line
Teton Guitars is pleased to announce ten new electric guitar natural wood models. In addition to the aesthetics of the natural woods, the playability and pricing of Teton's electric guitar line manifest Teton's genuinely Americana style with a dash of the outdoors to inspire musicians. Teton Guitars will be displaying their new electrics on their front porch (Booth 6402) at The 2018 NAMM Show in Anaheim, CA, January 25th through 28th, 2018.
Since nearby national parks inspire company employees to get outside, Teton Guitars naturally leaves the Flame Maple, Spalted Maple, Birch, Ebony and Ziricote woods au naturel. Music and a glass of wine are the exception with the wine red highlights of the F144FMWR that add a hot flair to the Flame Maple of the F Series hollow body. Teton feels all models celebrate Teton's Idaho roots of natural open spaces from Sun Valley and City of Rocks to Yellowstone and Grand Teton National Park. Teton's Electrics start at $749 MSRP.
About Teton Guitars
Teton Guitars was born and raised 8 years ago next to a river snaking past the wilds of Grand Teton National Park. Inspired by the wind and river melodies of the mountains, Teton Guitars gives voice to the harmonies of an acoustic guitar dancing with a campfire under the stars. No kidding. We're an outdoorsy bunch of musicians who love a great guitar sound while we're toastin' the mallows around the fire. Thus, Teton Guitar's headquarters is affectionately referred to as "basecamp" which is in Idaho Falls, Idaho. We invite anyone planning a trip this summer to Yellowstone or Grand Teton National Park (our backyard) to swing by and say hello.