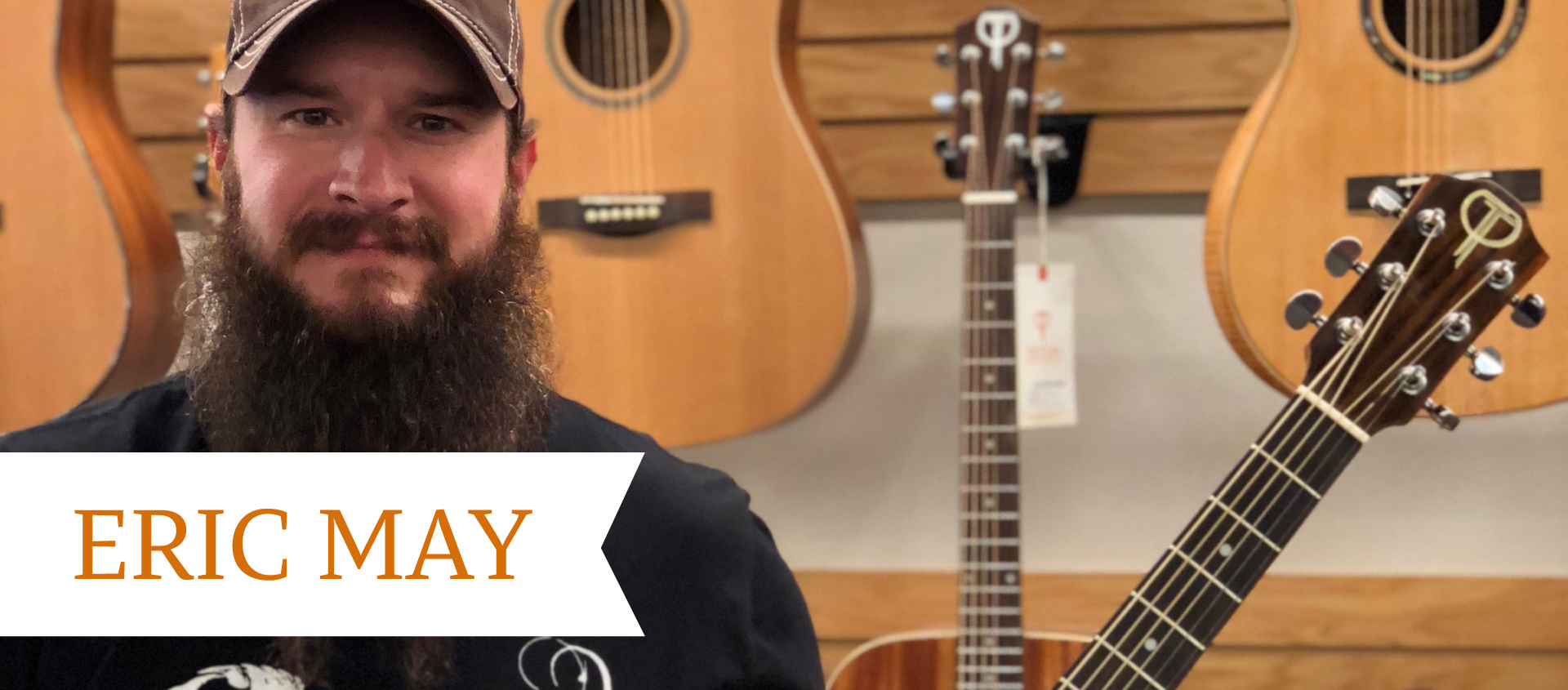 What's your favorite food?
Philly Cheesesteak Sandwich…hands down.

Who's your biggest single musical influence?
Tough question this early in the Q&A….oh boy…..Johnny Cash and Chris LeDoux for the tie!…… Johnny Cash though.

Favorite stage you've played to date?
Barn Door Opry in Ravenwood, MO. This was the first stage I ever performed on. I was 10 years old. My Grandfather threw my guitar and I in the car and next thing I know, I'm on this stage. This is where I got the "bug" to play music for the rest of my life and why it is my favorite stage to date. Thanks Grandpa!

What stage do you see yourself playing in 5 years?
As many as I can! If I had to choose one, it would be The Ryman Auditorium in Nashville, TN.

You're stranded with a turntable and 3 albums. What are they?
1. The Whippoorwill – Blackberry Smoke
2. Johnny Cash – At Folsom Prison 1968
3. Vulgar Display of Power – Pantera

Living or dead, who would you have dinner with?
Chris Stapleton

What would you ask them?
Will you co-write a song with me?

How did you hear about Teton?
My wife Mindy and I moved from Wyoming, (Chris LeDoux country), to Idaho in 2016. My other brand of guitar had gotten damaged, so I needed a new guitar for my upcoming dates. Went into the local music store, The Music Center in Twin Falls, (which is awesome by the way) and saw a display of guitars. The first one I picked up was the guitar I own and still use at every performance and in my studio. I was blown away by the depth, clarity, precision, playability, tone, intonation and other technical music related terms that basically describe what an awesome guitar it is! I was in love and still am. Need another one, or 30…..

When did you first pick up the guitar?
I don't really remember. Called my Mother though, and this is what she had to say, "There was a guitar that belonged to Uncle Rick, that was at your Grandparents house. You spent the summers with them in NW Missouri."
It was a real acoustic guitar, but was more of a "toy" for my cousins and I to play with. Mom thought I was about 7 or 8 years old when I got my first guitar for Christmas, which I remember. Thanks Santa…(aka Mom and Dad)

Is your family musical?
Very much so. My parents met in a rock band! Dad played drums, Mom played keys/organ and they both sang. After touring, Dad went into the radio biz and Mom became a music teacher. Dad's still in radio with his own radio show in Lake of the Ozarks, Missouri, "Bob's No Wake Zone Radio Show." Mom taught music in schools for 40 years and has now semi-retired from teaching music, but she can't get away, she loves it too much.
My entire family has a love for music, much like most of us in one way or the other. My cousin David gave me my first guitar pedal when I was about 12 years old! A BOSS Distortion pedal, ya know, the yellow one? That's where the ROCK took over. Uncle Rick also played the Trumpet, oops, the Cornet. That cornet was also just hanging out at Grandma and Grandpa's house, so I learned how to play that too. Made it all the way to college playing in "The World's Most Daaaaaaaangerous Marching Band, The Priiiiiiiiiiiiiiiiiiiiiiiiide of New Mexicoooooooooooo" on that brass! Go NMSU Aggies!

Are you self taught?
Had a few guitar lessons when I was younger but not many. I would sit in my room and hash it out, note for note, fingers bleeding. One song for days on end over and over. When I'd reach the point of starvation, I would have a Philly Cheesesteak Sandwich, and be right back at it!

When did you write your first song?
Probably been a few before but an actual full song, recorded, was in Colorado circa 2001, with my friend Randy, Titled "Just Enough."

If you could travel back in time to an era, which would it be?
60's and 70's. There were so many amazing things happening in music then.
What song is your ultimate jam?
The Star Spangled Banner – Francis Scott Key. No other song has ever been able to give me the music chills every single time I hear it. Did you know there are 3 more full verses to this song? It is worth looking up and reading them.

Are you a dancer or more of a shuffler?
I dance. Like no one is watching.
When you're not recording, playing out or writing songs, where would we find you?
As far away from civilization as possible, in the mountains, sitting on a shore drowning worms and drinking beer. My wife and I love, love, love, to go fishing and camping and go as often as we can.