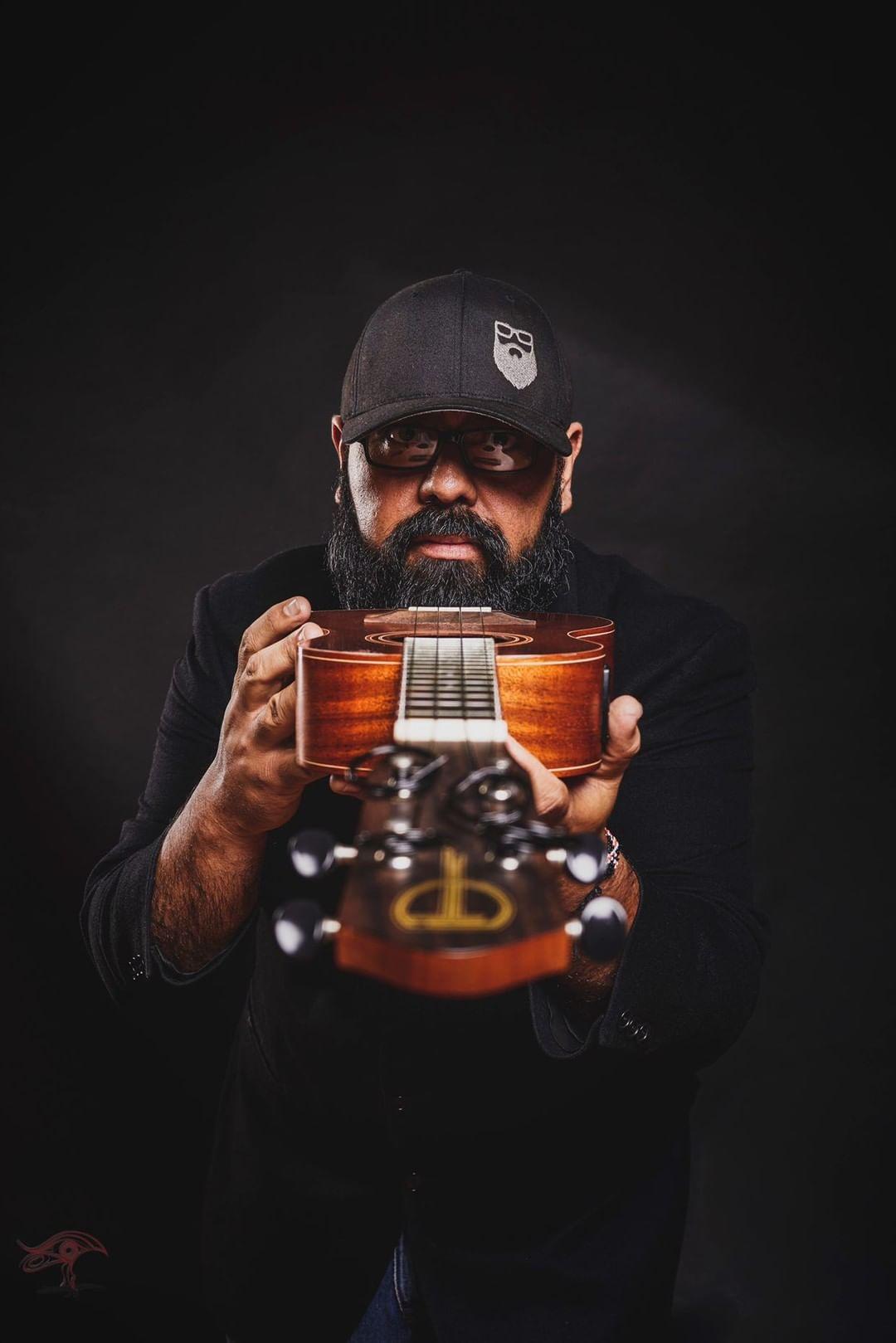 • Plays the STEU102T and TT20E Ukuleles
• From Visalia, California
Teton Guitars are all about quality, sound and an affordable price. First time playing one of the acoustic ukuleles, I fell in love. The sound and playability is remarkable. I could be playing it all day. The electric solid body ukuleles are mind blowing. I've never heard of an electric solid body ukulele until I heard and played theirs. It has been my main one when I perform my shows. The look catches people's attention. It sounds awesome live and in the studio. Teton ukuleles are the way to go. Thank you Teton for making amazing ukuleles. Saludos!
Edward Hernandez is a central California native that has a commanding presence on the stage with a tenor voice that soothes audiences. Edward is known for taking control of consistent venues and also giving memorable performances such as the Reno Ukulele Festival. He is the 2013 Ukulele Magazine Holly Jolly contest winner amongst other awards.
Edward's been turning a lot of heads within the past 7 years. After releasing his album, 'Throwback Thursday' in 2016 and his latest EP, 'Better Late, Than Never' in 2018.
You can hear this newest album on Spotify, iTunes, YouTube, Amazon and Google Music.
Edward is working on his upcoming album, out later this year, titled "Chapter II." Stay tuned for many more things coming up from #TheBeardedUke
"Not only does Edward nail the nuanced rhythms of Aerosmith's Dream On, he also pulls off the dramatic finale—giving Steven Tyler a run for his money!"
– Ukulele Magazine
"Killer Voice"- Craig Chee
"A multi instrumentalist with a penchant for ukulele and bass guitar… ah, a man truly on my wavelength!"
– Uke Planet