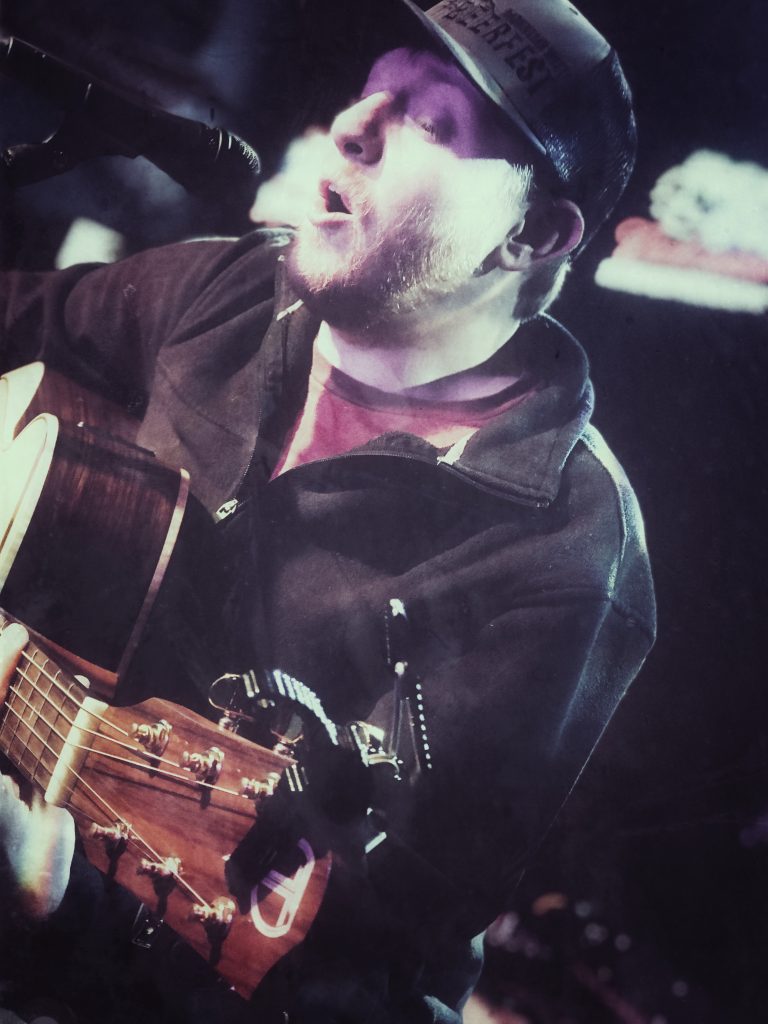 The first time I ever played a Teton guitar was in a small shop in Nebraska. As soon as I picked it up and sat down to play it, I could tell that it was something different. I played a few chords and loved the warmth and response it had. Had I had the money at that time, I would have purchased it; however, I was fortunate enough to get one a few years later and have loved playing it ever since!
When Devin Bills is not learning a new instrument or exploring a new genre of music, you can find him on the road with Midwestern favorite, Judd Hoos. Devin is a touring machine and an outstanding performer with an infectious stage presence. The multitude of instruments he has mastered include (but are not limited to) vocals, acoustic and electric guitar, keys, mandolin, trombone, and auxiliary percussion. Devin's true passion is playing bass. He first started playing bass on stage at the age of thirteen when he and his brother Tyler formed the band, Joe Fornothin'. They played all around Colorado and eventually started touring in states all across the Midwest. Devin helped write and record on three Joe Fornothin' albums that helped the band create its Denver following. During this time, Devin found his love for being an entertainer and sharing happiness through music. Early fans of the band will admit Devin's dance moves would make their night.
After finding success with three albums and hundreds of shows, they partnered with a band called Judd Hoos and things took a new course. As members of the Joe Fornothin moved on to new goals, Devin found himself in a position to take on more of a supportive role. Now, he contributes to the band by covering all facets of the live show and playing what is needed.
When not on the road, Devin teaches music to students of all ages and different instruments. Along with teaching, Devin helps run a couple of local open mics and jams. If you are in the Black Hills and hear some tasty bass licks, chances are Devin is right in the middle of it and you need to check it out!