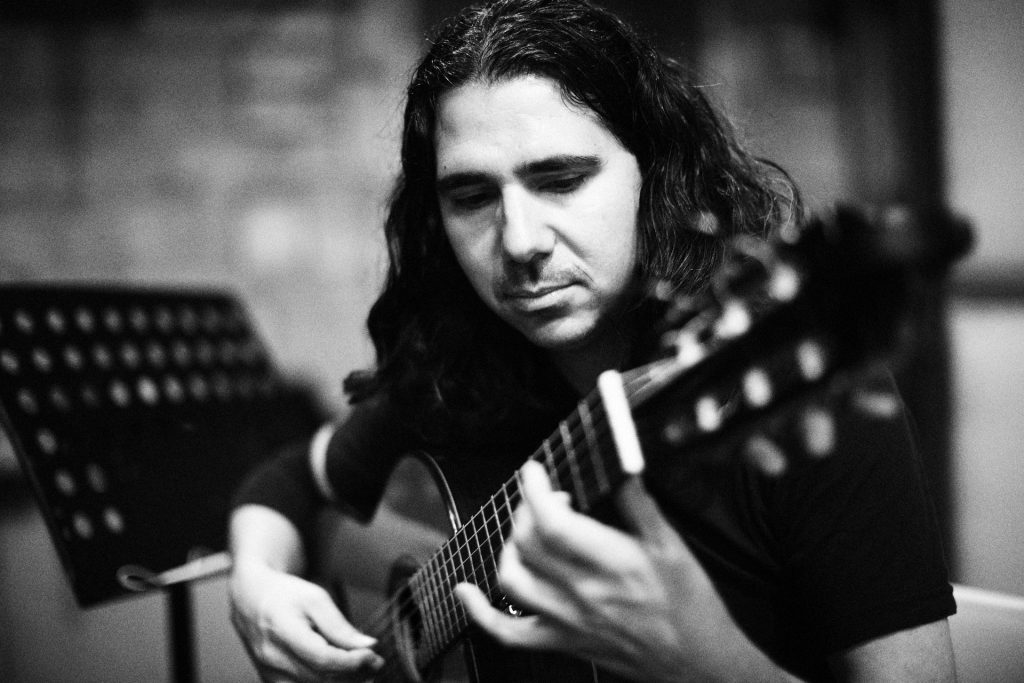 • Plays the STC155CENT Teton Guitars
• From New Orleans, Louisiana
"The son of Bill Frisell, and the grandson of Derek Bailey" – All About Jazz
"Like Thelonious Monk set ablaze!" – DownBeat Magazine
"Be very careful, really exciting and love surprising from the get go! – Musica Jazz, Italy
Guitarist and Composer Craig Green's unique vision and constant exploration has spanned the last 20 years, through a wide and diverse constellation of artistic projects from jazz, avant garde, electronica and world music.
With collaboration and improvisation as the focus, Craig has scored music for stage, film, ballet and chamber ensembles in addition to a continuous output of recorded projects.
In 2016, Craig represented Teton Guitars at the TEDx Idaho Falls: Widening Circles Conference, performed for our 5th Anniversary Concert here in Idaho Falls, appeared on Teton TV, as well as numerous other Teton Guitars events and engagements.
Teton Guitars is exceptionally honored to have Craig on our roster of Teton Artists! Please visit Craig's website for current projects and tours.