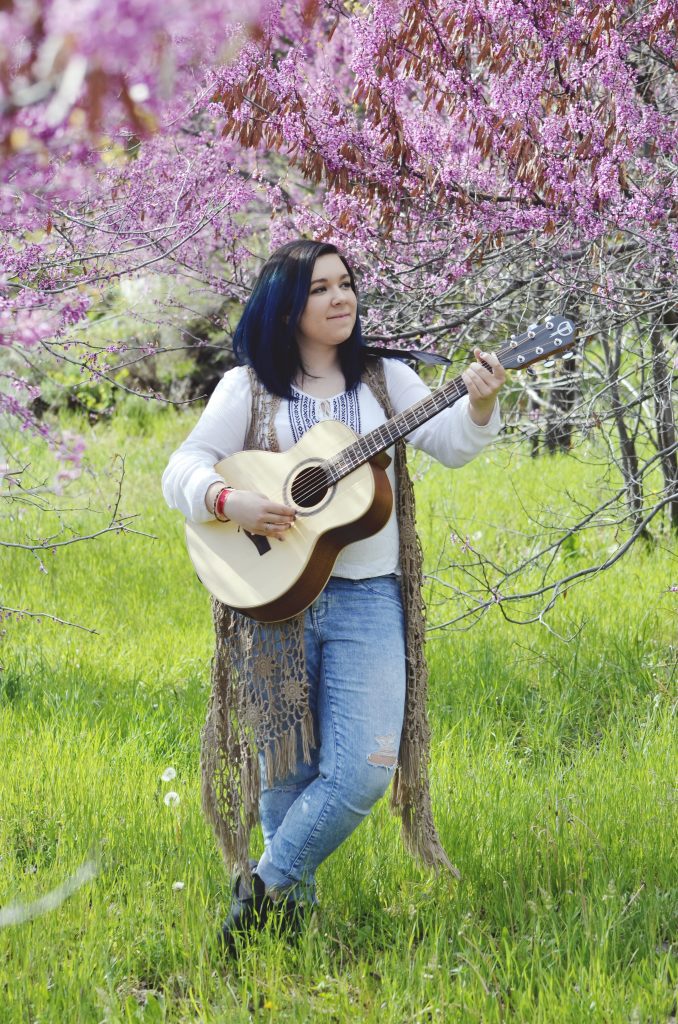 • Plays the STR100ENT-OP Teton Guitar
• From Pleasant Grove, Utah
I'm constantly in awe with the quality & sound of my Teton guitar. I wouldn't trade it for the world! People are always asking what kind of guitar I play & I'm always proud to say that I play a Teton. I'm so grateful to be a member of the Teton family!
Cherish DeGraaf is a singer/songwriter based in Provo, Utah. She's been writing music and performing since she was 15 years old. Cherish is influenced by a variety of artists and styles; such as Phoebe Bridgers, Daughter, and Fleetwood Mac. While listening to Cherish's music, it's easy to see that her main goal of creating is to make connections with her listeners. Her heartfelt lyrics are driven by a sense of honesty and vulnerability, making for easy listening at any time of the day. 
Not only is a sense of connection present in her music, but it is also very self-evident in her live performances. Cherish has played at many venues across the state of Utah and in the surrounding states. Most notably, Cherish has had her share of performances at Velour Live Music Gallery in Provo, Utah. She even participated in Velour's annual Les Femmes de Velour series in 2019, marking her first time playing with a full band and released her latest single, "Silverwings". Cherish participated in this event again in 2020.
Cherish has crowd-funded her first full-length album, set to be released late 2020. She is also currently enrolled at Utah Valley University, where she continues to foster her love of human nature as she pursues the study of Humanities and Philosophy. 
You can stay up to date with all of Cherish's releases via Instagram, Facebook, and Twitter @ummcherish. Her music can currently be found on all streaming and download platforms.