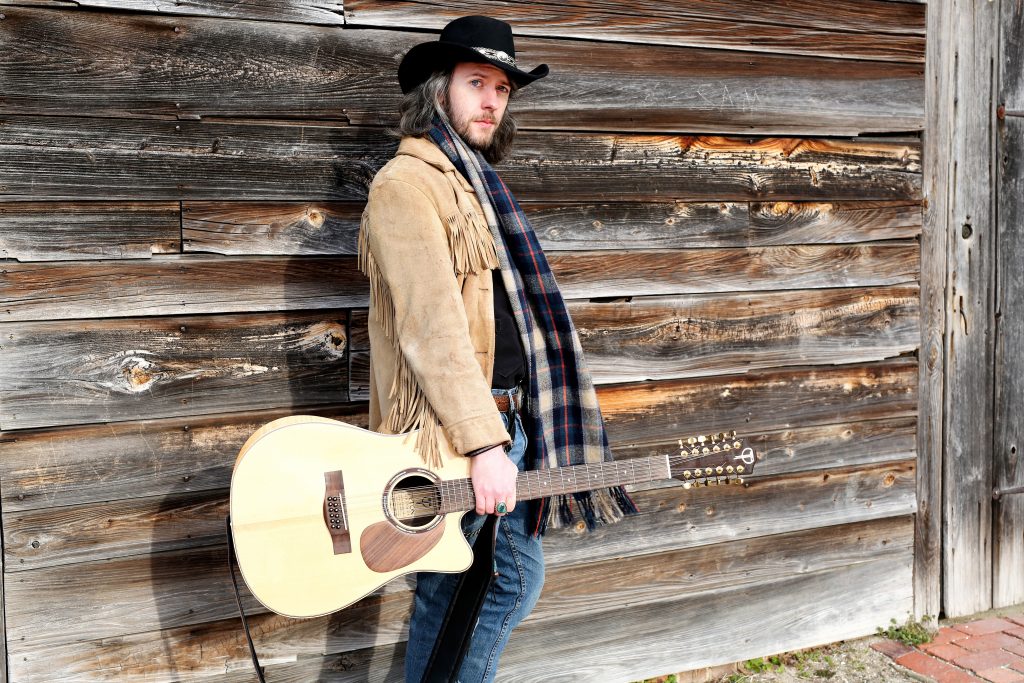 With a name like "Teton" you expect great things & they sure do deliver with their bold tones, great depth, & wonderful clarity! The STS160ZICENT is just a beautiful guitar with unique grain patterns & a well balanced sound. The STS150CENT-AR-12 is just as lovely with the armrest that makes it a pleasure to play! I love the mountains & I love these guitars even more since they are inspired by them!
1991 in the little town of Lewes, DE: Independent artist Bryan Scar, began his journey. He was born into a family with a deep love of music, a passion that Bryan inherited at an early age. Bryan's first guitar was a flamenco guitar handed down from his uncle. As he moved in and out of various bands through high school/college, Bryan developed a unique songwriting style composed of his many influences, including John Denver, Billy Joel and Jim Croce. During this time, he also grew experience as a composer, thus mastering the song process from start to finish
After 1 year of studying music in Los Angeles,CA, Bryan returned to his home state of Delaware in late 2012 to start his journey as a solo artist. He draws his inspiration from America's countryside, his personal journey as an artist, and events in history. Since 2013 he has released 2 albums, played numerous times on local radio/television stations & got nominated for  "Best Local Artist" award in 2016.
He currently performs across the breweries/restaurants from Delaware all the way to North Carolina. When asked what his goals are he says "To eventually perform around the nation & share my songs with anyone who will listen! Oh & having a 1966 Arcadian Blue Ford Mustang w/ Pony Interior would be nice too…".
Written by: Jenny West; Photos by Macey Holyak Photography