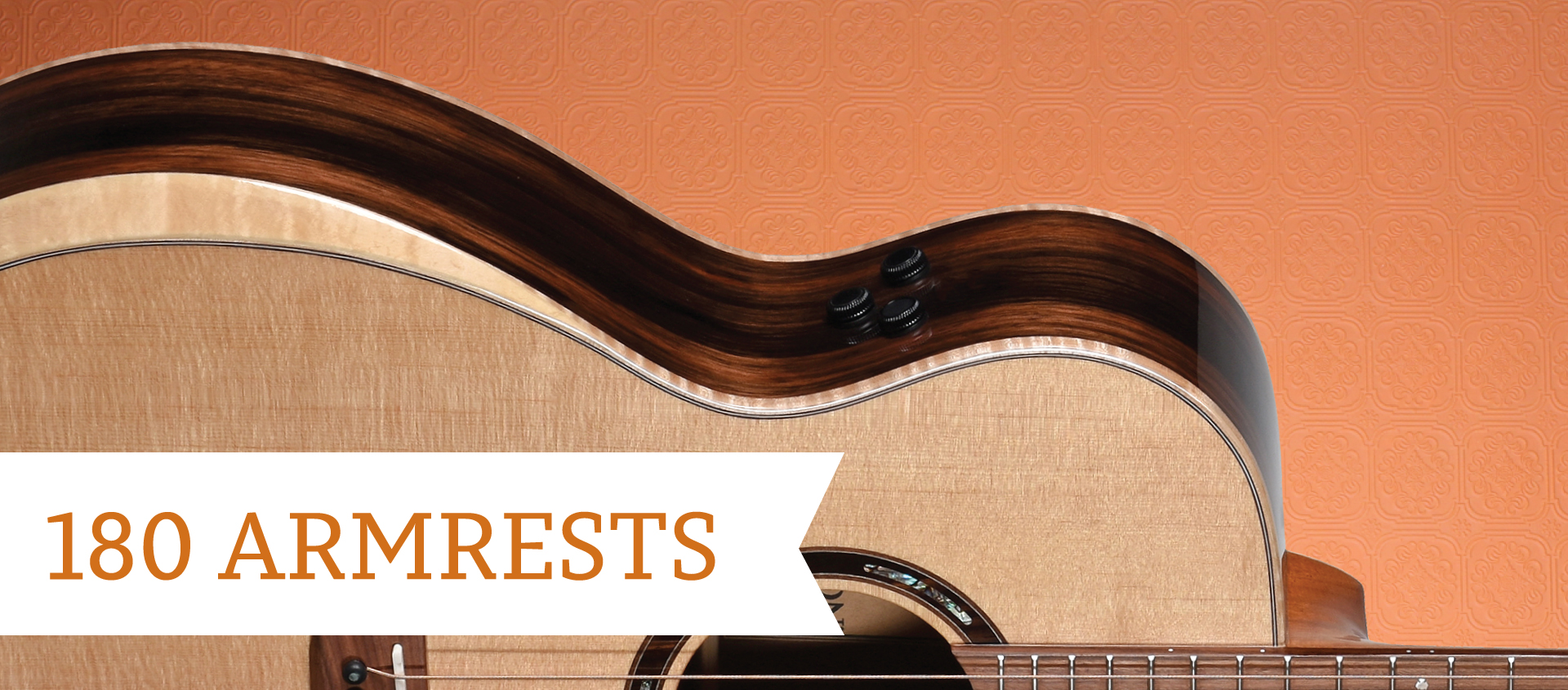 The Teton 180 series has evolved over the years and we continue to have it grow and expand. It started with only parlor guitars. Once these became a top seller, we added acoustic/electric steel string models.
After seeing the full implications of the CITES regulations on rosewood, we began to transition more models to the 180 series because we felt that it would be a great replacement for rosewood back and sides. A majority of the Arm Rest models were moved into the 180 series.
When we made this decision, we discontinued the standard acoustic/electric models since the arm rests tend to outsell them.
The current line up has two parlor guitars (these are the same as they have always been), a dreadnaught, grand concert and auditorium all with cut away, electronics and arm rest. The 180 will continue to expand, so make sure you're subscribed and following us online for all the exciting changes that are happening.
Our 180 series features a solid sitka spruce top with ebony back and sides. The current iterations have flame maple binding with an ebony headstock cap. The parlor guitars are pure acoustic. The dreadnaught, grand concert and auditorium all have Fishman FLEX preamps installed in them.